How BESTSELLER Gained Transparency, Reduced Lead Time, and Scaled Operations
Before Creative Force, BESTSELLER was using Excel sheets and Google Docs to manage its processes, which was not efficient or scalable. Any attempts to scale required an increase in headcount, as the current system was unable to handle it.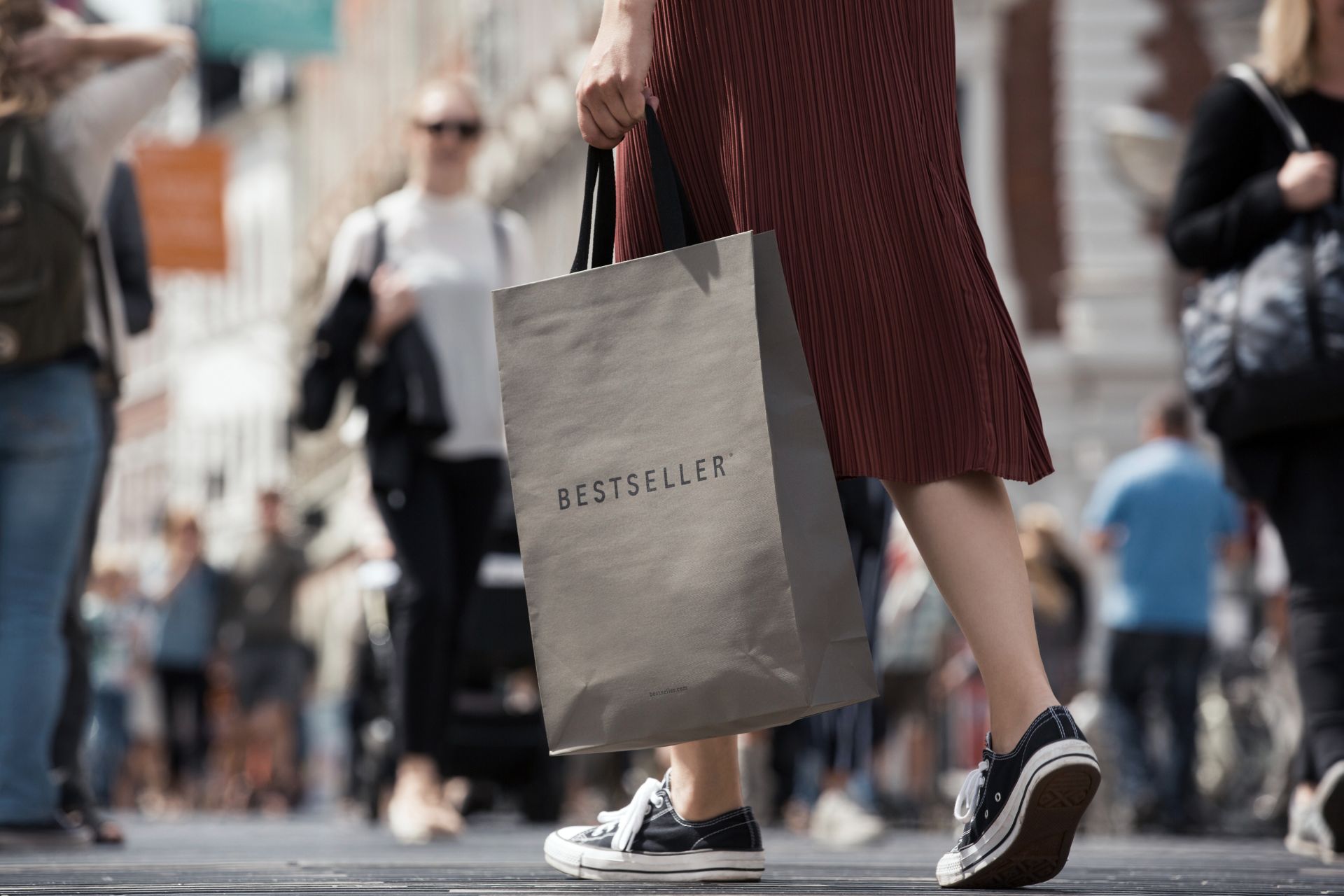 That desire to scale the studio and increase its throughput led them to look for a solution that would allow them to work more efficiently and intelligently. They believed that the only way to achieve their goal of doubling in size over a certain period was to improve processes and become more efficient.

BESTSELLER's vendor selection process was very thorough. The team started by doing research on 20 vendors and conducting short demos with each of them until they narrowed it down to four that offered the kind of service they needed. A cross-functional group consisting of managers from the operations side, team leads from the photo studio, and the on-site operational studio manager collected requirements and observed demos from the final four vendors. They then created a thorough request for proposal (RFP) document with their requirements and sent it out to the remaining vendors. Creative Force impressed them with their short demos, and the human factor played a big role in the decision to choose them.
The team had specific requirements for their solution, with a final list of 150 requirements. The main focus was getting data insight to have a fully transparent overview of the studio, and the second was to have as much automation as possible in order to support growth and make decisions based on data rather than subjective feelings. They wanted to onboard more brands and products and be able to analyze situations using data-driven decision-making.
BESTSELLER believed that Creative Force was on the same wavelength as them and understood their requirements immediately without needing clarification. They believed that Creative Force operated in the same field and had experience with other eCommerce photo studios, which was evident in the speed and commitment they showed during the demos and in their responses. They also believed that Creative Force understood the pain points and was able to provide the best solutions.
From RFP to In Use
The request for proposal (RFP) process was started in April and they planned to go live by the end of June. With Creative Force, they were able to implement the software in just two months, which they considered to be a very fast timeline. Creative Force kept them informed and updated throughout the process, which increased their confidence in the decision.
They appreciated the transparency and open communication from Creative Force, including the shared development roadmap and workarounds for the initial phase. Initially, the team had planned to onboard only one of their brands onto the software to test it out, but two weeks before the go-live date, they had enough confidence in the setup to do a complete changeover overnight, which turned out to be an incredibly successful decision.
Onboarding
The onboarding process for Creative Force was quick and efficient. The team found that all the promises made during the RFP were kept and there was clear communication about the timeline for implementation and onboarding. Creative Force visited the studio and headquarters to get a sense of the operation and ensure that they were speaking the same language, which helped to speed up the process. The plan for implementation was clear and well-communicated, and they were able to go live on the day they had planned, with onsite support from Creative Force. Overall, the onboarding experience was positive and fast.
BESTSELLER felt that Creative Force was knowledgeable and able to speak about both high-level and detailed aspects of the project. They were willing to share their knowledge and insights from other photo studios, and were process- and efficiency-oriented. BESTSELLER appreciated the human factor of working with Creative Force, as they were able to adapt to different audiences and adjust their tone of voice accordingly. They were also described as honest and able to deliver on their promises. They saw that Creative Force had both the customer and internal aspects of the project under control, which contributed to their confidence in their abilities.

Operations
The introduction of Creative Force has significantly changed the team's operations, with changes happening quickly after going live. BESTSELLER is now able to make data-driven decisions, monitoring key performance indicators (KPIs) on an individual and group level, as well as the lead time of each image on a client level. They are able to communicate these numbers to the outside and use them internally to make improvements to processes and systems. Before implementing Creative Force, it was difficult to make changes and measure their impact on time, processes, and people. Now, they are able to track and analyze data to make informed decisions and continually improve their operations.
To evaluate throughput, the team looks at how many products each person has completed, starting with the operations team and how many samples they bring in. They also consider the photography team and how many products they have shot, the post-production team and how many products they have edited and the integration with Pixelz's retouching service. Finally, they look at the numbers for the quality control team, including how many products they have checked and rejected. Throughput is a multi-faceted process that involves different teams and factors in the entire product lifecycle.
Throughput is a major key performance indicator (KPI) for them, and they are also tracking lead time, model efficiency, and how products are aging in inventory. They are also measuring styling wardrobe usage and doing proper invoicing for brands based on that usage. They are now able to track the journey of each physical product through the studio, including which locations it has touched and which people have handled it. They have more KPIs on the roadmap and are collecting a lot of data, which they are using to set up dashboards and make objective decisions about processes and costs. The data allows them to review their profit and loss statement and create a thorough pricing book based on their costs. It also enables them to deliver reliable and consistent reporting to clients and enter new markets with confidence.
Dashboards
BESTSELLER provides individual dashboards to their clients that show throughput per day, lead time, model efficiency, and which items are being returned to them. This allows clients to track the performance of their products and stay informed about what is happening with their inventory.
They are using data from Creative Force and Power BI to create dashboards that visualize the performance of their products. They are able to do this easily because Creative Force has integrated with Looker, an industry-leading company for reporting and data visibility. Looker allows them to access data in any format, location, and frequency they need, and they can schedule exports as well. This solution is very flexible and reliable, making it a valuable asset for people working with data.
Lead Time
Before implementing Creative Force, the team's lead time was six times longer, taking them from the first picture until the final upload. However, within the second week of using Creative Force, they were able to cut their lead time by more than half and are planning to cut it by another half within the month. The software is easy and natural to use, and having the data available allows them to make informed decisions about how to improve their processes and reduce lead time.
Data Collection
The data collected by Creative Force was an eye-opener for BESTSELLER, revealing how much their planning and prioritization could be improved. They used to rely on paper sheets that could get lost or incomplete, but now they use Creative Force labels to support them visually and physically when handling items. The labels provide accurate and up-to-date information that is reflected in the software, allowing them to prioritize their operations more effectively. When clients ask about the status of their items, the team is able to provide specific information about when the items will be produced.
Creative Force allows them to track the progress of a product at a glance, thanks to the transparency of Kanban boards. This agile way of working, which is based on a step-by-step approach and the transfer of tasks between team members, is similar to the process used in a supply chain. It's an effective method of breaking down a creative process into component steps, which is something that was previously thought to be impossible. Creative Force demonstrates that it is possible to apply this approach to photo production, just as Pixelz has already done with retouching. BESTSELLER finds it easy to follow the steps and track the progress of each product.
Conclusion
Before implementing Creative Force, the studio had inefficient processes that relied on manual tracking with Excel sheets and Google Docs, leading to a lack of transparency and scalability. The team at the studio recognized the need for a solution to increase efficiency and improve the scalability of the business and began a thorough vendor selection process that included 20 initial vendors, short demos and calls, and the creation of a detailed RFP document. In the end, they chose Creative Force due to the strong human connection they felt and the understanding they had of the studio's needs. The onboarding process with Creative Force was quick and included clear communication and timeline planning, and they went live with the software as planned. Since implementing Creative Force, the studio has seen a significant improvement in its operations, including a drastic reduction in lead time and the ability to make data-driven decisions. The studio is now able to track and measure a variety of KPIs, including throughput, lead time, and model efficiency, and is able to use data visualization tools like Power BI and Looker to create dashboards for clients. Creative Force has also helped the studio increase efficiency and remove subjectivity by providing a clear and objective approach to tasks and quality control.
With Creative Force, they can confidently demonstrate to potential clients that they have a reliable and efficient process in place, with the ability to provide real-time data and insights into the production process. This allows them to assure clients that they will not lose control or transparency over their products, but rather gain even more control and transparency by partnering with BESTSELLER. This can help them acquire new clients and build trust with their brand partners.