Editorial
Get creative. Stay organized.
Efficiently manage editorial shoots from creative brief to campaign asset delivery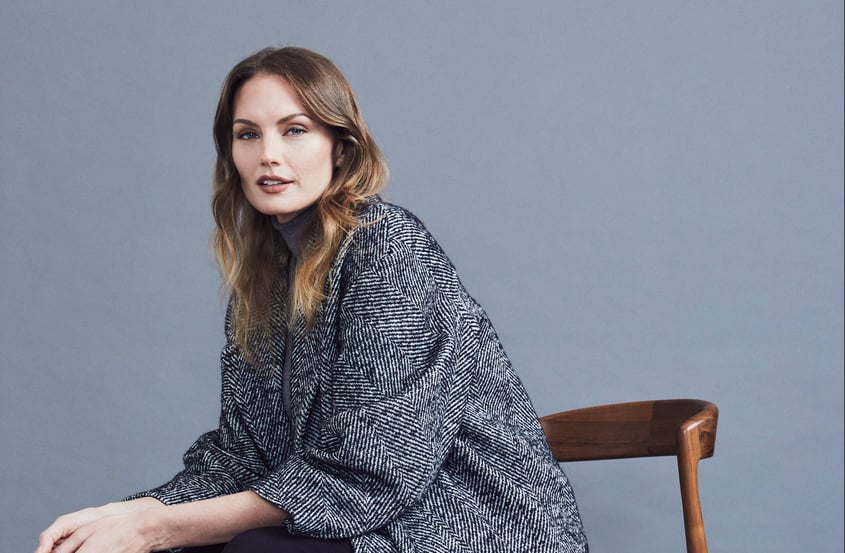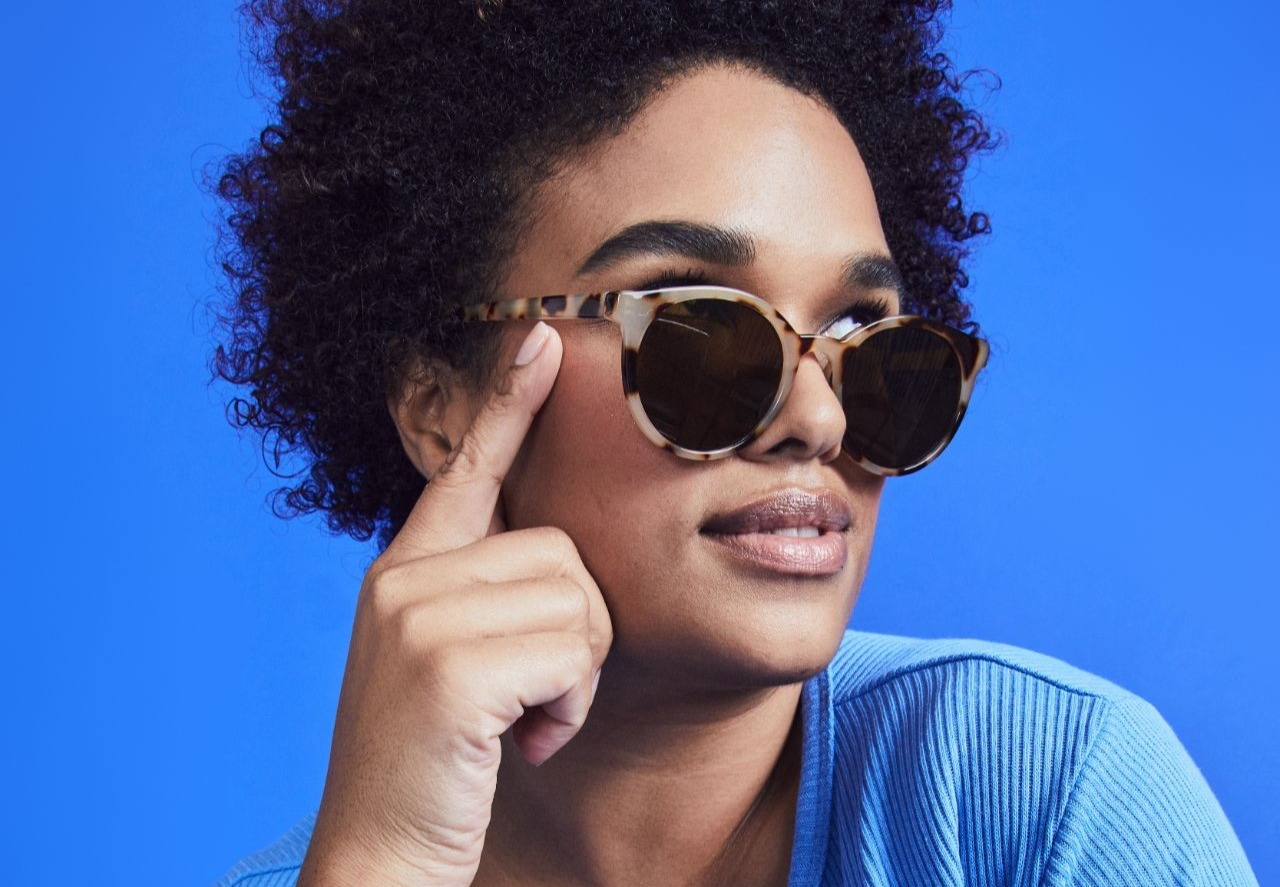 Expand the Editorial Possibilities
Unleash your team's creative potential on editorial productions while maintaining incredible workflow efficiency.
Stay Nimble
From a quick-turnaround editorial project to a high-profile marketing campaign, you don't always know what the day will bring. With streamlined editorial workflows, you can be confident your team can handle whatever comes their way.
Optimize. Automate. Elevate.
Inject your editorial content production with powerful workflow automation – without losing the flexibility required of deliverables-driven projects.
Single source of truth for all studio teams
Real-time reporting, both in the studio and on location
Associate product data with projects and deliverables
Individualized workflows for post-production and review
Dynamic, actionable line items
Flexible file specifications, naming, and variants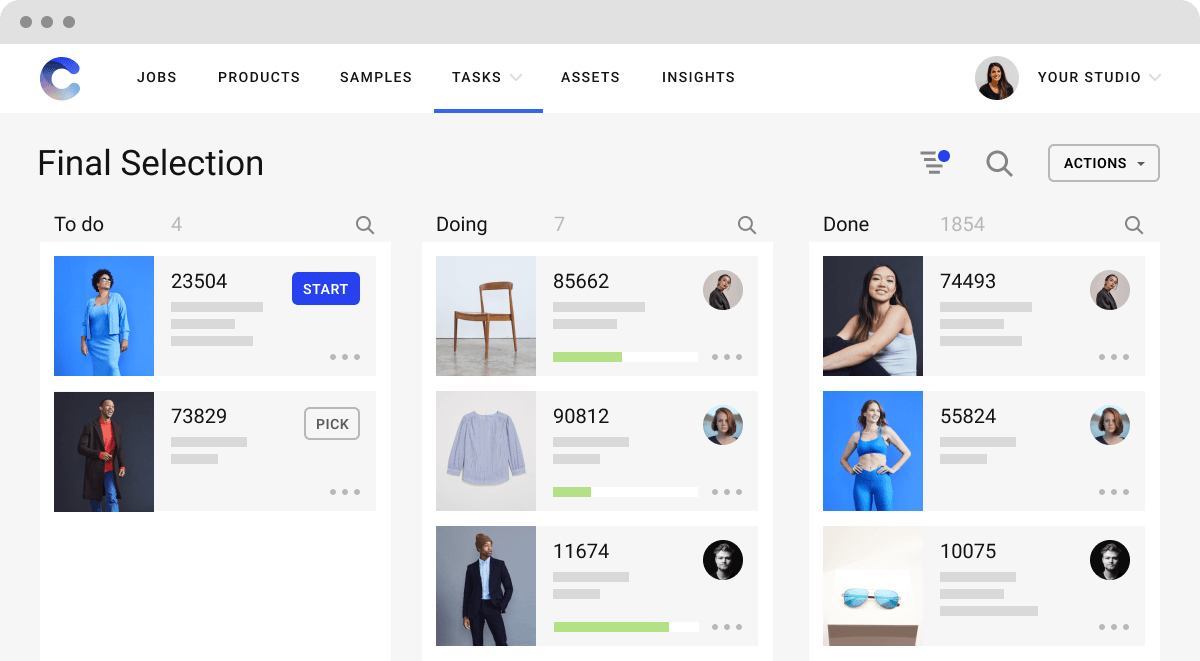 Scale Quickly
Operational visibility, tracking, and accountability greatly reduce the risks associated with editorial shoots. Less risk means more freedom to quickly scale editorial production when the need arises.
Questions? Let's ... expand.
How does Creative Force work?

To simplify things a bit, Creative Force enables and elevates what we call flow production – a collaborative and continuous way of producing content at scale, where assets are moved individually through the many stages of production, as soon as they're ready.

This is in contrast to traditional batch production, where a single production stage is completed for all assets before they advance to the next step. Flow production eliminates bottlenecks and hold-ups, and Creative Force supercharges that concept with automation, metadata enrichment, integrated review tools, and so much more.
How is Creative Force different from other studio software?

Let's first differentiate between studio software and studio management software. Creative Force is studio management software that optimizes the processes around specific areas of studio operations, like sample management or post-production management – in some cases by integrating directly with studio software your team uses daily, such as Capture One or Photoshop.

Other studio software solutions do a fine job of solving problems within particular, well-defined areas of operation. But only Creative Force takes a holistic approach to studio operations and provides the tools to effectively increase productivity and visibility across the entire content creation process.

Read more about how Creative Force compares to some alternatives out there →
Who can use Creative Force?

Creative Force is built to meet the needs of brands, retailers, and commercial studios engaged in high-volume content creation for eCommerce or editorial projects. If you work professionally with any of the above, chances are you'd see remarkable improvements to your workflows with Creative Force.

Every team from studio intake to styling to capture to post-production and beyond will benefit from the extensive workflow automation, increased production visibility, and many collaboration tools.
What makes you sure I'll see positive results using Creative Force?

From the get-go, we'll work with you to analyze your specific business needs to determine exactly what kind of an impact Creative Force will have on your unique processes, lead times, throughput, and resources.

If we don't believe you'll see immediate, measurable improvements in the areas you wish to optimize, we'll let you know. We're not interested in anything less than 100% satisfied customers.

Speaking of satisfied customers, we invite you to check out our case studies. You'll find them on our website's aptly named Success Stories section.
How long does it take to get up and running with Creative Force?

There's no one-size-fits-all solution when it comes to studio operations, so we'd be foolish to make any timeline promises until we've analyzed your particular needs. That said, we're big fans of getting things done as quickly as possible while maintaining the highest quality possible. It's kind of our MO. A personalized onboarding experience and our Creative Force Academy allow us to accomplish exactly that.