Review & Approval
Fewer rejections. Faster time-to-market.
Integrated review and collaboration tools save time and cost by drastically reducing rejections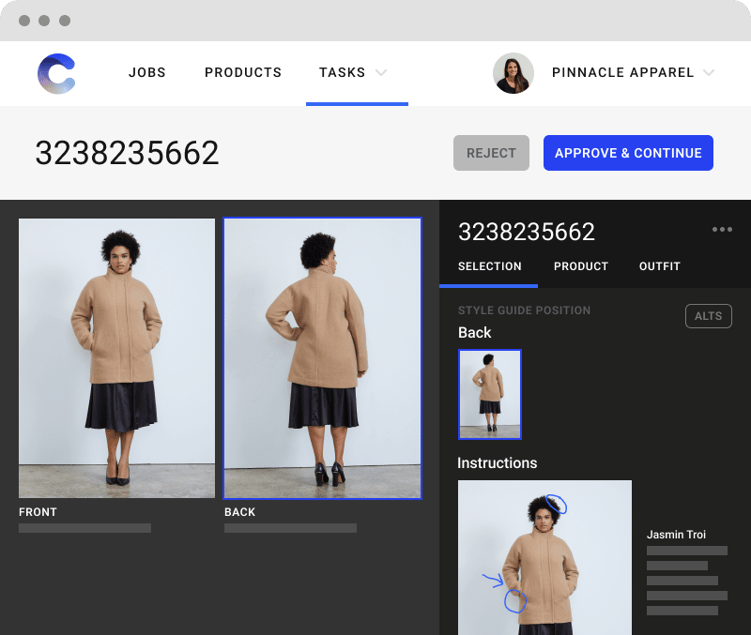 Collaborate in the Cloud
Say goodbye to PDFs, marked-up prints, endless email chains, and instructions in spreadsheets. With Creative Force, you can create flexible approval processes using intuitive kanban views and give detailed instructions for post-production – in context, in the cloud.

With role-based access control, you can even invite external clients to approve selects during the creative process. From anywhere and in real-time.
Rounds of Review
Supporting the natural decision-making process in creative production, Creative Force lets you do multiple rounds of review within the same production step. Include the right stakeholders at the right time, automatically send review reminders, and keep production moving without bottlenecks.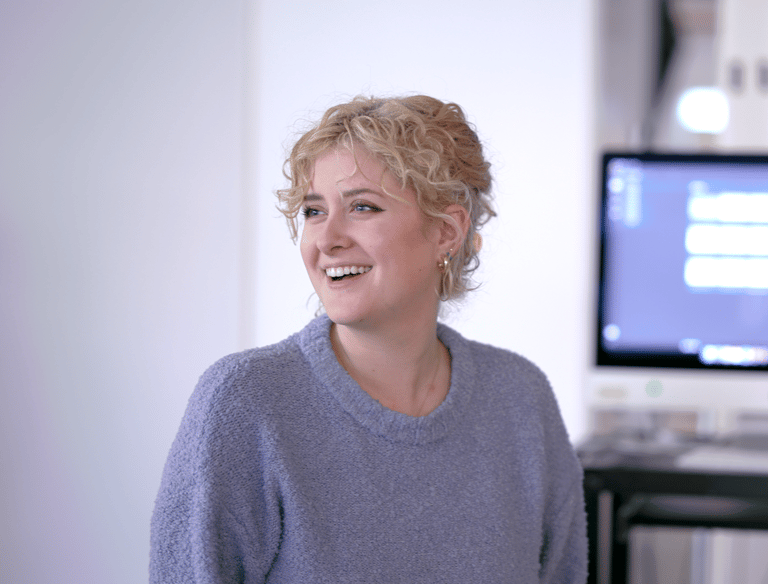 Complete Version History
All versions, all production steps, all at your fingertips.

If you don't know where you're coming from, how will you know the best path to your destination? With Version History and side-by-side comparisons, you can evaluate each production step and make improvements to your team and your process.
Complexity eliminated
Too many cooks in the kitchen can be a problem – but so can too few. The real challenge is including team members only when they're needed, and then giving them everything they need to make informed decisions.
Multiple rounds of review in a single production step
Automated progression through the workflow
One or multiple users assigned to each round
Approval logic to match your organizational structure
Automated review reminders
Include both internal and external stakeholders
Specialized Teams, Specialized Tools
When you run a high-volume content production studio, you rely on specialized team members for accuracy and efficiency. Give them the specialized tools that let them do their best work.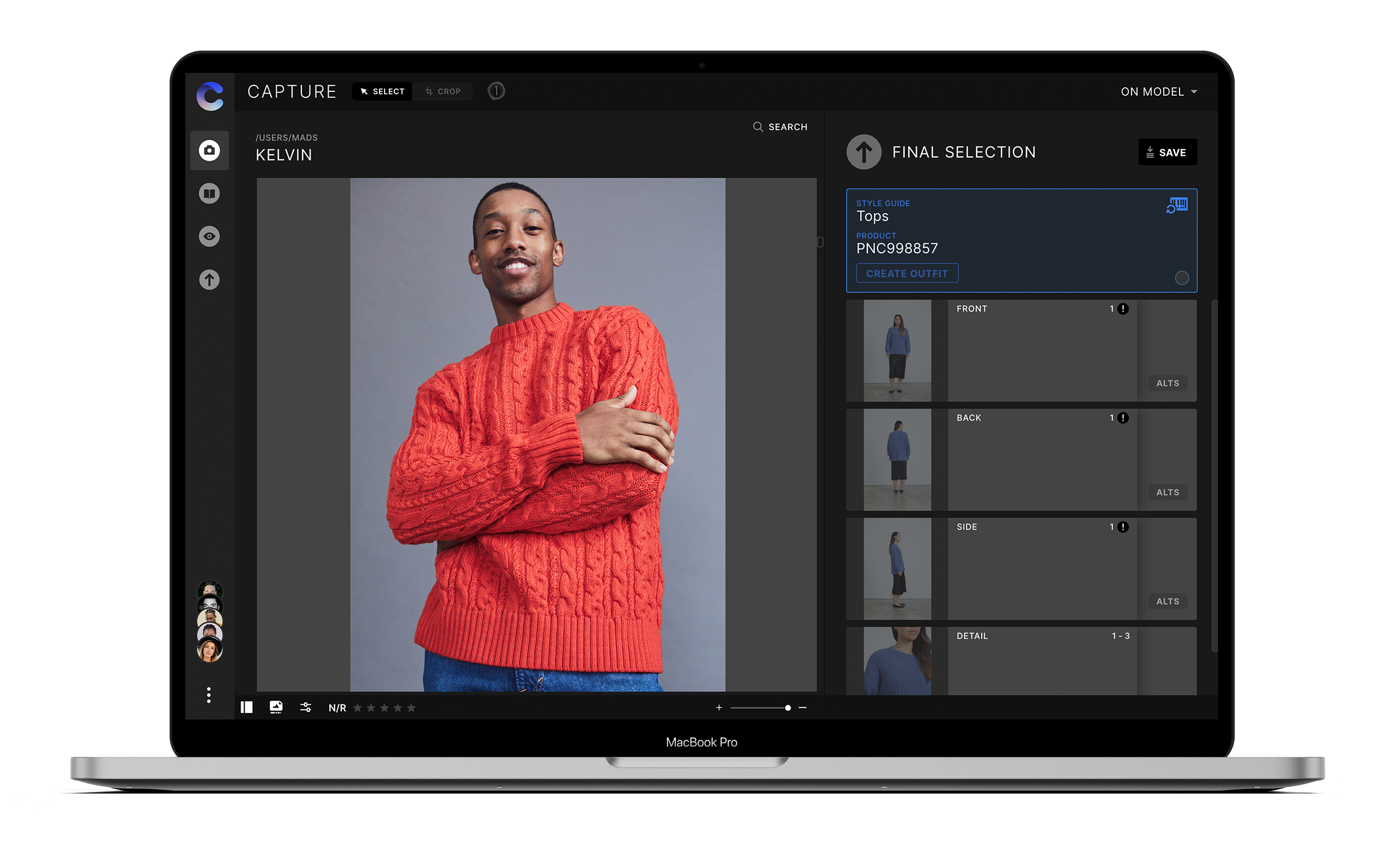 Capture One Integration for On-Set Teams
Integrated with Capture One and compatible with any capture software you use, Creative Force comes with a specialized, easy-to-use tool – the Kelvin app – for on-set image selection, instructions, and transfer. Digital style guides tell your on-set team exactly what's needed and predefined workflows dictate whether final selection can be made by the photographer, or if multiple options should be transferred for review.
Photoshop Integration for Post-Production
Whether done internally or externally, Creative Force offers a specialized tool – the Hue app – for retouchers, directly embedded as a panel in Photoshop. Formatting requirements, style guide references, and detailed instructions will automatically appear alongside the right images as your post-production team is working on them. And when they're done, your images are automatically moved to the next step in your workflow.
Customer Testimonial
Making Thoughtful Selects
The Line Studios in NYC work with many different eCommerce clients – all with different creative needs. Before implementing Creative Force, The Line Studios found their capture and selection processes to be too prescriptive to encourage the kind of creativity that really makes their clients shine.

Creative Force eliminates all the noise, so you can focus on making thoughtful selects.
Ready to see Creative Force in action?
Talk with one of our experts to learn how you can empower your teams to work faster, deliver superior results, and simplify eCommerce content production.
Deliver assets on time, on budget, and on brief
Reduce time-to-market
Increase operational visibility
Questions? Let's ... expand.
How does Creative Force work?

To simplify things a bit, Creative Force enables and elevates what we call flow production – a collaborative and continuous way of producing content at scale, where assets are moved individually through the many stages of production, as soon as they're ready.

This is in contrast to traditional batch production, where a single production stage is completed for all assets before they advance to the next step. Flow production eliminates bottlenecks and hold-ups, and Creative Force supercharges that concept with automation, metadata enrichment, integrated review tools, and so much more.
How is Creative Force different?

Let's first differentiate between studio software and studio management software. Creative Force is studio management software that optimizes the processes around specific areas of studio operations, like sample management or post-production management – in some cases by integrating directly with studio software your team uses daily, such as Capture One or Photoshop.

Other studio software solutions do a fine job of solving problems within particular, well-defined areas of operation. But only Creative Force takes a holistic approach to studio operations and provides the tools to effectively increase productivity and visibility across the entire content creation process.

Read more about how Creative Force compares to some alternatives out there →
Who can use Creative Force?

Creative Force is built to meet the needs of brands, retailers, and commercial studios engaged in high-volume content creation for eCommerce or editorial projects. If you work professionally with any of the above, chances are you'd see remarkable improvements to your workflows with Creative Force.

Every team from studio intake to styling to capture to post-production and beyond will benefit from the extensive workflow automation, increased production visibility, and many collaboration tools.