COPYWRITING
Accelerate your copywriting workflow
Manage and execute text-based asset production alongside the rest of your creative content in an AI-powered platform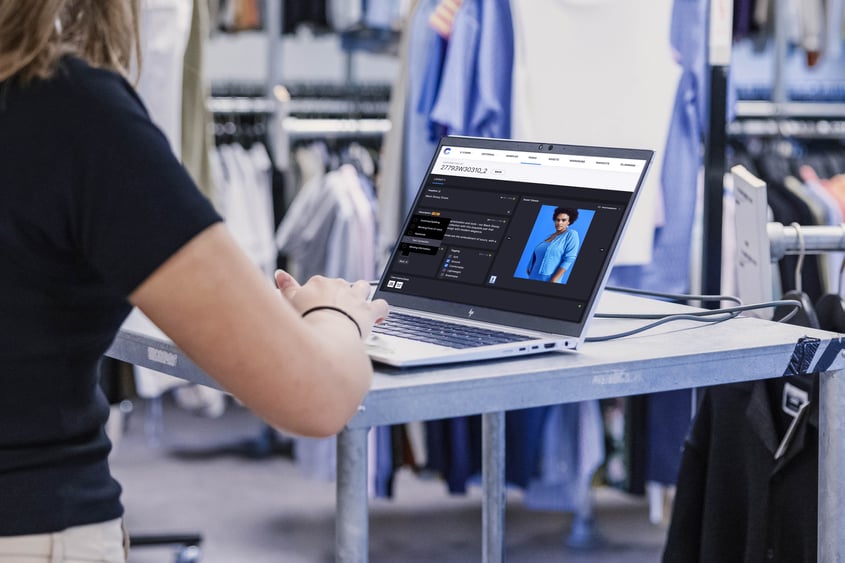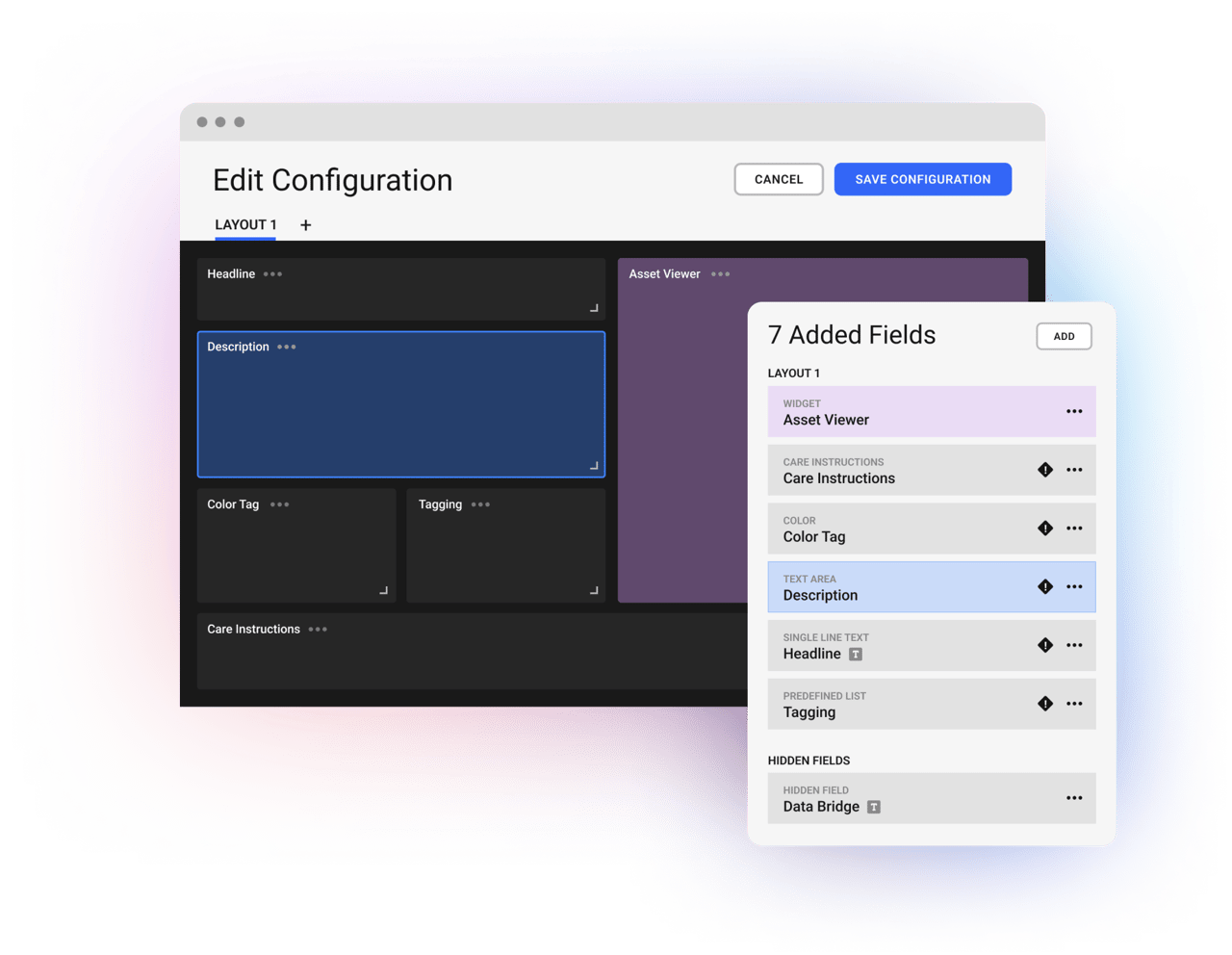 Eliminate Workflow Bottlenecks
Build content in a customizable grid layout
Pre-configure fields for standardized content such as care instructions and color
Easily reference already-produced visual assets
Automatically trigger new copywriting tasks as visual assets become available
Control Text Production from Beginning to End
Standardized flows ensure assignments are always delivered to requirements
Track real-time status at the product or task level
Define delivery options such as json or csv
On-the-spot quality control means faster delivery and fewer mistakes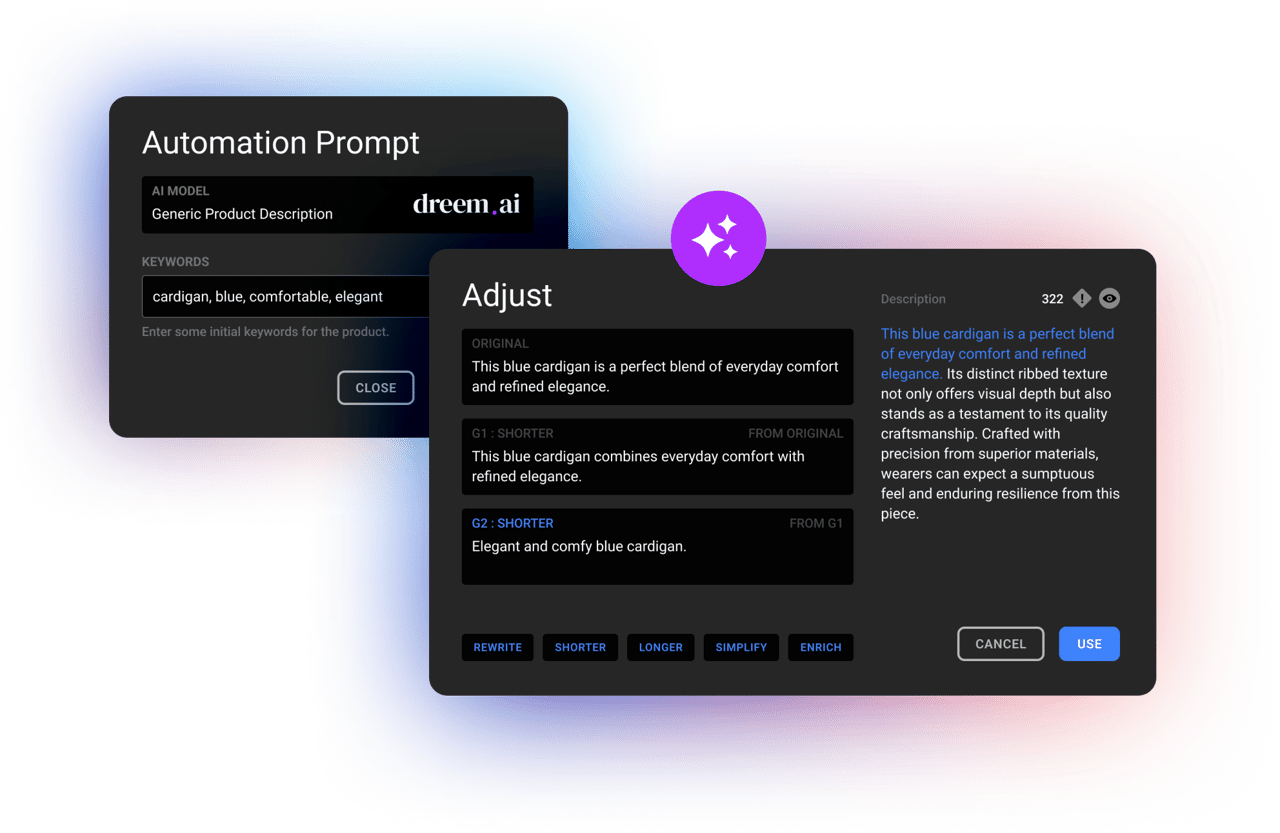 Enrich with Artificial Intelligence
Paired with dreem.ai, Copywriting helps your teams ideate and iterate written content faster than ever before.
Auto-generate product descriptions that can be designed to match your organization's tone and voice
Machine learning algorithms learn and improve the more you use them
Native integration into the Creative Force platform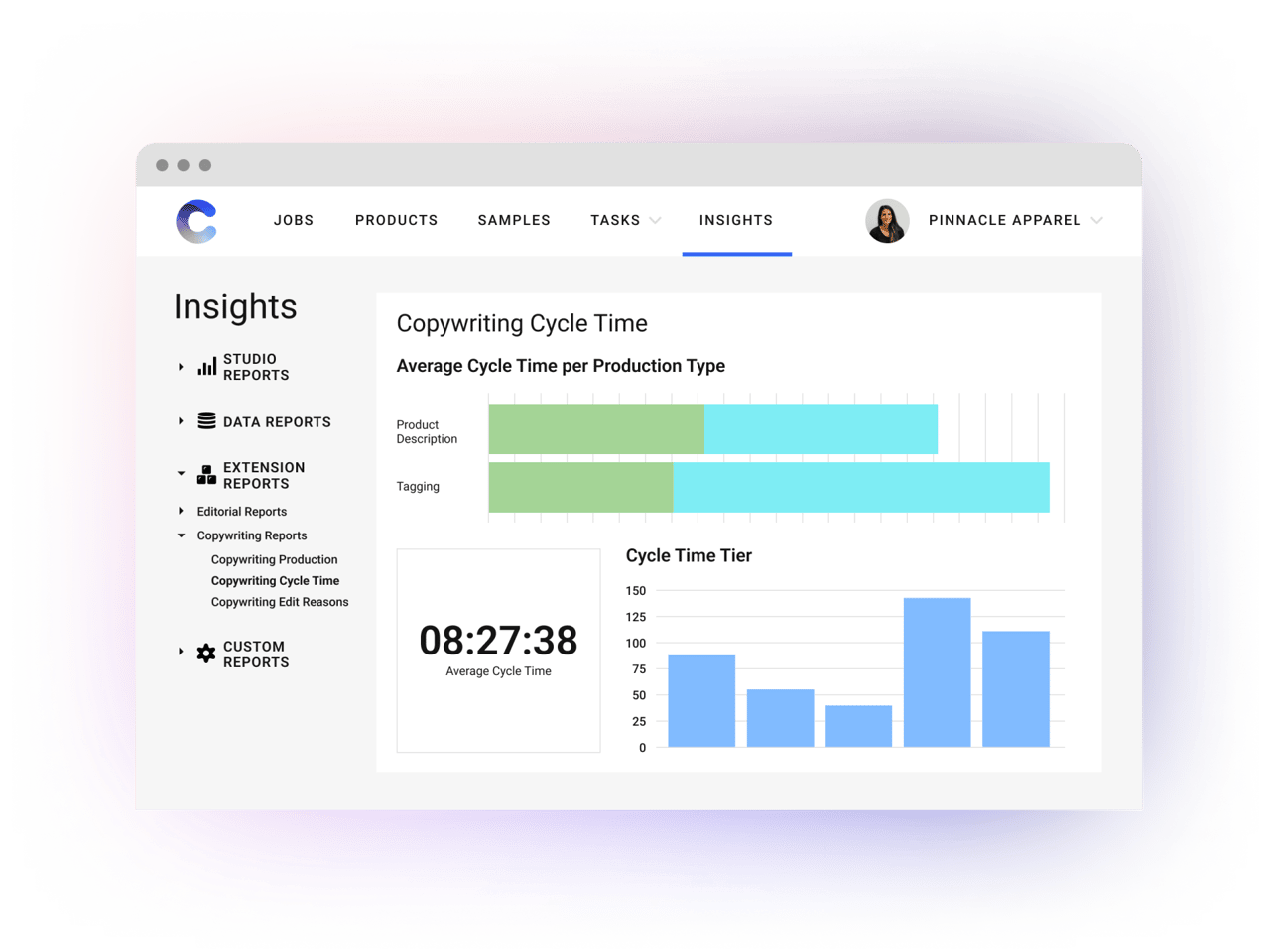 Track Performance with Real-Time Insights
Visually monitor and identify areas of improvement across your entire Copywriting workflow with three unique dashboards:
Production tracks throughput across tasks and team members
Cycle Time breaks down how long tasks are taking, quantifying overall efficiency
Edit Reasons provides insight into common feedback patterns across all written content
Streamline and Control Seamless Text-Based Asset Production
Copywriting is often the "odd one out" in terms of content production. Scattered across a variety of locations such as PIMs, spreadsheets, and word documents – and often reliant on the physical product to start working – copywriting is regularly a bottleneck for getting new PDP pages launched. This is only made more difficult by the fact that text-based assets are often managed by a separate team than visual assets like photos and video.

With Copywriting by Creative Force, we've centralized all asset production – visual and text – into our industry-leading workflow automation platform, giving eCommerce brands and retailers the ability to truly oversee, accelerate, and track Copywriting production from beginning to end.

This is accomplished in two ways:
Customizable workflow settings that can be tailored to meet every organization's unique style guide requirements and processes, making Copywriting truly "turn-key."
Built-in data analytics that allow for complete tracking of the most important performance metrics for your organization, such as throughput and quality.
The end result is clear: easier, faster, and more collaborative asset production across your organization. Copywriting turns what would normally be a bottleneck into a concurrent process, enriched by AI, that drastically improves the ways your teams work while also increasing the quality of what you put on your site.
Ready for the next stage of Copywriting?
Our experts will show you how Creative Force can streamline your own content production and transform copywriting into a profit-driver for your organization. Reduce bottlenecks and get content online faster today.
Centralize copywriting and the rest of your content assets in one platform
Faster and more collaborative production processes
Increase operational oversight and control