In another video summary article, we talked about how Creative Force integrates post-production into your larger process and provides valuable tools and automations to help you put finishing touches on images while managing overall production. Now we're going to focus specifically on how Creative Force integrates with external post-production vendors and allows you to set up post-production the way you need, using resources you love.
Customize Your Workflow for External Vendors
Integrating external vendors into your Creative Force workflow is simple. It starts by setting up your preferred vendor in the system. If your preferred post-production vendor can accept images via FTP, then they can be set to receive images from Creative Force. Some post-production vendors like Pixelz can be set up with API integrations.
You can set up as many vendors as you like, and setting up multiple vendors allows you to use the right vendor for the job, if you prefer one vendor for on model work, and another vendor for tabletop work, all you have to do is set up those respective workflows to go to your preferred vendor.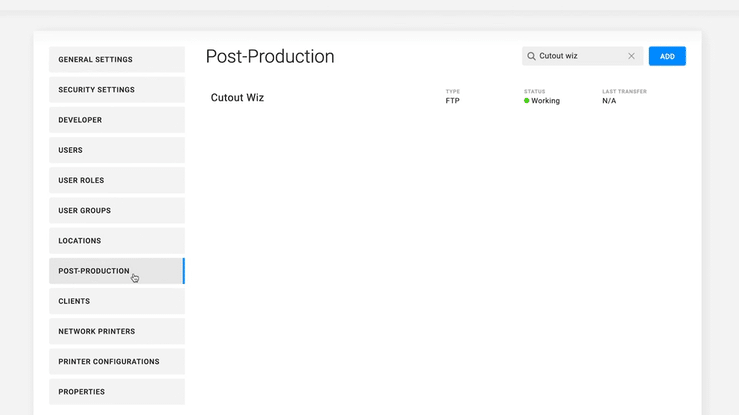 Select Your Preferred Workflow
In Creative Force there are a few different post-production workflows to integrate external vendors.
The Outsourcing Workflow is for situations when 100% of your images are retouched by an external vendor. The images are reviewed and either approved—sending them off for final delivery—or rejected and sent back to the vendor.

Outsourcing with Exception Handling allows you to either approve images straight from the external vendor or redirect them to an internal team for adjustment.

The Hybrid one is set so every image goes to an external vendor and then to an internal team. This is a common workflow in which base retouching is done by the external vendor and subjective detail work is addressed internally.

Lastly, in the Overflow model, you can route images to an external vendor specifically when your internal teams are at capacity.

Direct Workflows to Alternate Vendors
Select unique workflows for different product types, production processes, and clients, and choose unique vendors for each workflow—giving you maximum flexibility to use the right resources for the job. Creative Force gives you the option to designate alternate vendors, so if you have a policy requiring more than one outsource vendor, or you just want to load-balance during busy times, you have the option to redirect any set of assets to another vendor.
Toggle and Customize Your Quality Reviews
With Creative Force, you can turn on and off your quality review steps for various workflows to suit the structure of your team. Allow key stakeholders to review and approve images, or empower retouch teams to uphold quality standards.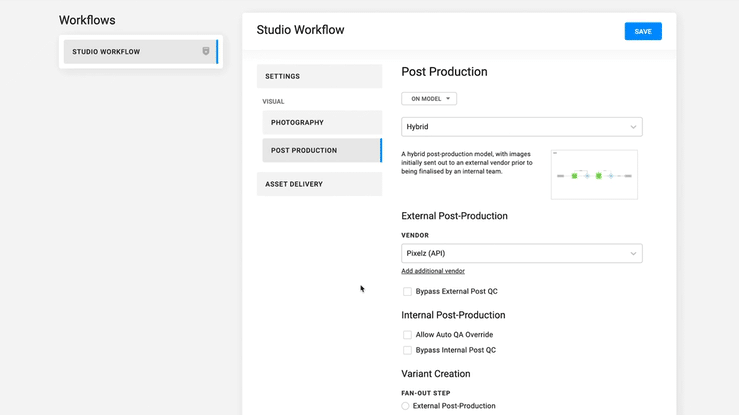 The bottom line is that Creative Force understands that you need options when it comes to post-production with external vendors, and the platform has been constructed to allow maximum versatility while keeping work organized and accessible.