Visual Identity and Style with Graphic Designer, Marianne Sidelmann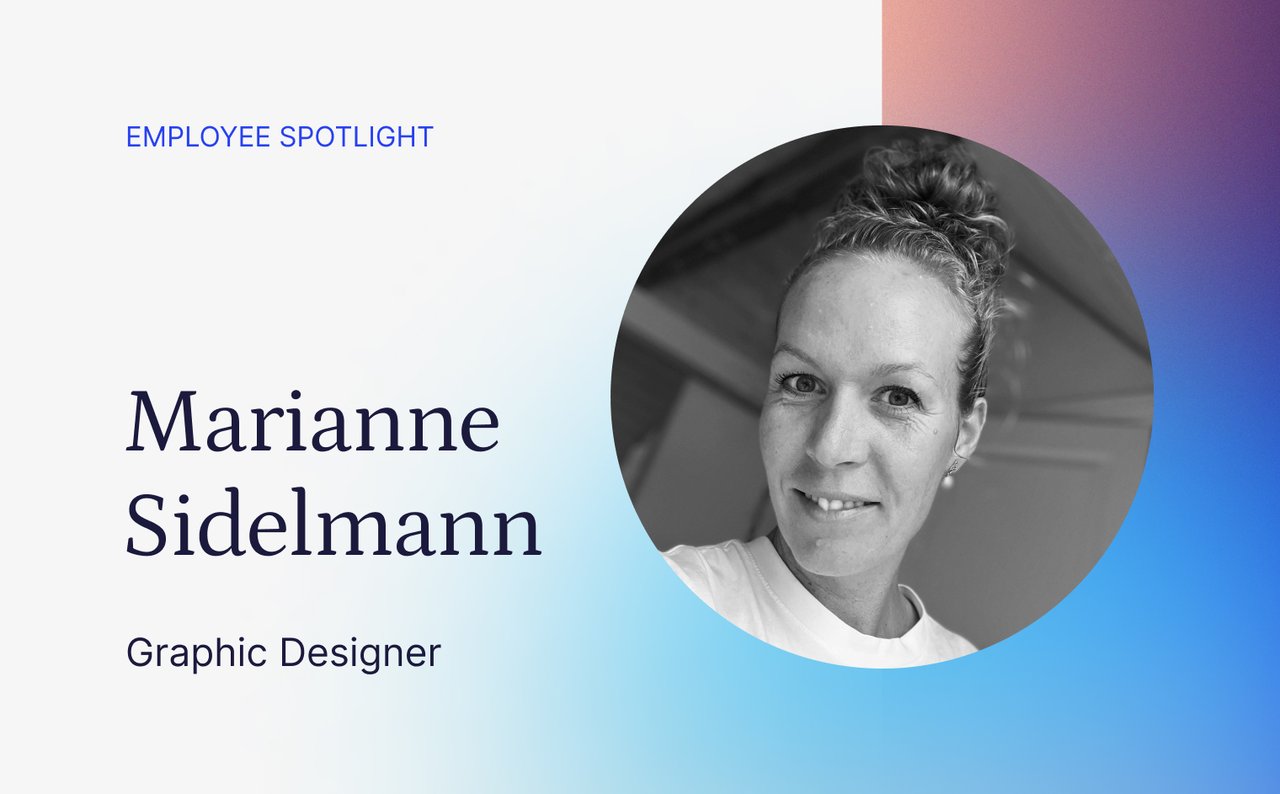 If you're into design, specifically the design here at Creative Force, you're going to love this one...
It is a pleasure to introduce the one who makes us look so good, please give a warm welcome to the one and only, Marianne Sidelmann!
CF: First off, thank you for taking time away from that beautiful greenhouse to talk to us!
Marianne: Thank you for having me, I take great pride in my greenhouse. Watching it grow and being able to harvest my own cucumbers, tomatoes, grapes, and more, is truly rewarding.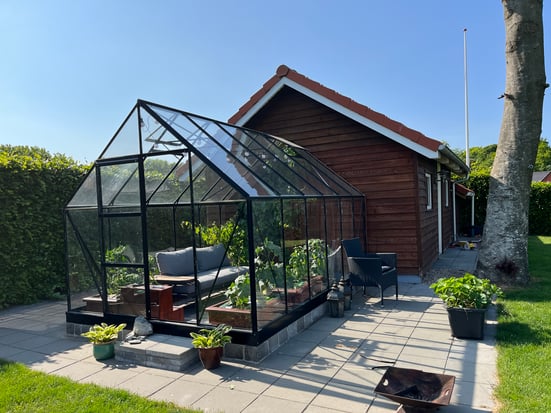 Everyone would be proud of that, it looks so hygge. Let's get down to business. In your own words, can you tell everyone what you do at Creative Force?
As a Graphic Designer on the Marketing Team, my role revolves around upholding Creative Force's brand aesthetics both internally and externally. I bear the responsibility of evaluating, enhancing, and preserving the company's visual identity across all design aspects. This encompasses the creation of sales materials, event booths, social media and email graphics, slide decks, annual reports, web design for landing pages, and much more.
So much more! What drew you to Creative Force in the first place?

Growing up in Holstebro, Thomas and Tejs were always familiar names. Over the past decade or so, I've kept a watchful eye on their endeavors. Their work has consistently captivated me with its excellence and excitement. They have impeccable taste and distinctive styles that resonate with my own preferences. Deep down, I always had a desire to collaborate with these two someday.
After dedicating more than a decade to working at an agency, I felt a strong urge for change. It was during this time that I learned about Creative Force's plan to establish its headquarters in Holstebro—an incredible opportunity that I couldn't pass up. Although I had limited knowledge about Creative Force at the time, I took the initiative to message Thomas K on LinkedIn, and fortuitously, they were in the process of assembling their marketing team. And now, here I am, thrilled to be a part of their journey.
Talk about making the right moves at the right time! What's your favorite part about working at Creative Force?
Narrowing it down to just one aspect is challenging. The excitement and educational value of collaborating with colleagues from around the world and immersing myself in diverse cultures has been truly invigorating. Additionally, being part of a start-up company brings its own fascination. Witnessing the company's expansion and rejoicing in every triumph is also a unique journey. Creative Force fosters a sense of belonging, making you feel integral to its accomplishments.
At Creative Force, you have the autonomy to decide whether you prefer to work from the office or remotely. Having both options available has been immensely gratifying as it ensures a healthy work-life balance. Furthermore, the values upheld at Creative Force extend beyond the well-being of employees themselves; they also extend their care to employees' families. This holistic approach to caring for the workforce sets Creative Force apart.
Completely agree with every single thought here. Have there been any projects that have stood out to you?
Upon joining Creative Force in October, my initial project was implementing our new brand identity. Witnessing the transformation unfold as I navigated through various graphics and materials to elevate our visual identity brought immense satisfaction.
Prior to my tenure at Creative Force, I felt like working with the same brand for an extended period would be monotonous. However, my perspective has changed. Unlike my experience at the agency, where I worked with multiple brands on a daily basis, being part of a marketing team allows me to immerse myself deeply and continuously evolve the visual identity of our brand. The ever-evolving nature of this process ensures that it never becomes dull or repetitive.
The only thing constant around here is change. What are you most excited about for the future with Creative Force?

I'm excited for the moment when everything takes off! The prospect of prominent brands and companies recognizing the potential of our software in propelling their business growth is truly exhilarating. Moreover, the realm of AI is a captivating domain that I'm very interested in. I yearn to delve deeper into it and see how Creative Force will adapt to this intriguing technology. I find the rapid advancements in technology incredibly fascinating, which motivates me to stay informed and closely monitor its progress.
Okay, it's time to get into the fun stuff. What do you do outside of work?

I lead an active lifestyle and make efforts to maintain good physical fitness. My routine includes engaging in cross-fit workouts, embarking on long walks, and immersing myself in nature. During our summer vacations, my family dedicates most of our time to exploring the breathtaking mountains of southern Europe, indulging in outdoor activities like hiking along picturesque trails and footpaths in the countryside.
In addition to our hiking adventures, we also relish the chance to go snorkeling in the crystal-clear waters of Croatia or the serene rivers of France. These experiences serve as a pinnacle of the year, eagerly anticipated by all of us.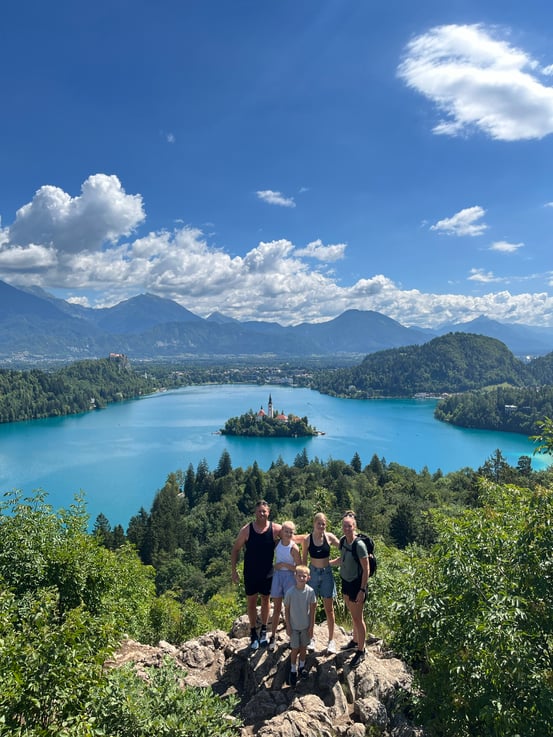 To those familiar with me, I may appear as a reserved individual, but beneath the surface, I harbor a profound affection for speed and adventure. On our tenth wedding anniversary, I orchestrated a surprise for my husband — a tandem parachute jump. Given his shared passion for exhilaration, we both took the leap together, and the experience was simply awe-inspiring. My siblings and I surprised my mom, who had always nurtured a longing to try it herself but never acted, with a similar surprise on her 60th birthday — she loved it!
This is the most surprising answer of any interviewee yet... Anything else that you do outside of work that you want to talk about?

Knitting is a craft I thoroughly enjoy. It serves as a form of meditation, allowing me to unwind as I skillfully bring to life blouses, tops, and sweaters for both myself and my children.
That's definitely a contrast to jumping out of planes! I'll get you my size. Thank you so much for being here, Marianne!
This was fun, thank you for having me!
***
Keep an eye out for the July Spotlight, coming soon!
Also: Check out the newly revamped Creative Force YouTube Channel →