Bynder - Conquer content chaos
Bynder is a global leader in digital asset management (DAM), providing the most powerful and scalable SaaS solution for brand management. Bynder helps more than 1.7 million users across over 4,000 brands to creative, share, and organize the full lifecycle of their digital content in the cloud. Solutions include:
Digital Asset Management
Brand Guidelines
Digital Asset Transformation
Content + Creative Workflows
Bynder's digital asset management platform enables teams to collaborate in the cloud, get content to market faster, and maximize the impact of marketing assets.

Bynder + Creative Force
Single Source of Truth: Deliver complete, metadata-rich assets directly
to a centralized content hub for the entire organization.
Automated Workflow: Eliminate error-prone manual image transfer
methods such as FTP and S3 for faster, more efficient asset delivery.
Simplified Multi-Channel Content Management: Automatically create
multiple assets for different channels, saving time and resources.
Seamlessly deliver assets directly from Creative Force to Bynder using our Asset Delivery Connector, eliminating the need for manual transfer methods like FTP and S3. Our Connector not only delivers assets but also transmits metadata via API to Bynder, creating a comprehensive and streamlines asset delivery solution.
About Bynder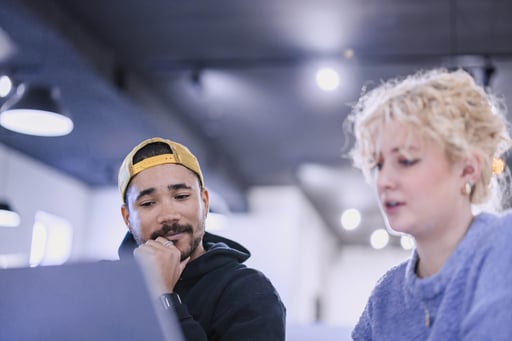 Interested in becoming a Creative Force partner?
Interested in joining our select partner network or learning more about our partnership opportunities? Get in touch to and learn more about how a collaboration can benefit your clients.
Become a Partner