Bynder - Conquer content chaos
Bynder is the global leader in digital asset management (DAM), providing the most powerful and scalable SaaS solution for brand management. Recognized for its intuitive user experience, Bynder helps more than 1,000,000 users across over 1,800 organizations, including Spotify, Puma, and Icelandair, to create, share and organize the full lifecycle of their digital content in the cloud.
Bynder's digital asset management platform enables teams to collaborate in the cloud, get content to market faster, and maximize the impact of marketing assets.

How Bynder + Creative Force Integrates to Streamline Your eCommerce Content Creation
Manage the creation and production of photography assets in Creative
Force, then seamlessly curate, store, organize, and distribute final assets in the Bynder DAM.
Collaborate between teams and partners across the entire content lifecycle.
Uninterrupted workflow from point of capture to final asset destination.
Easily standardize image tags and metadata from point of capture to final delivery.
Time-saving by automating the upload process for approved assets - no more manual file management, upload, or download.
Control the organization of your content.
No manual file management for upload or download.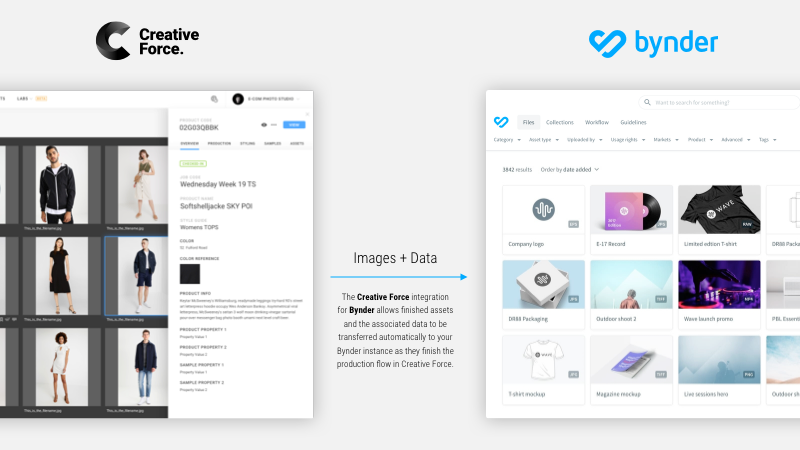 The Creative Force integration for Bynder allows finished assets and their associated data to be transferred automatically to your Bynder instance as they finish the production flow in Creative Force.
About Bynder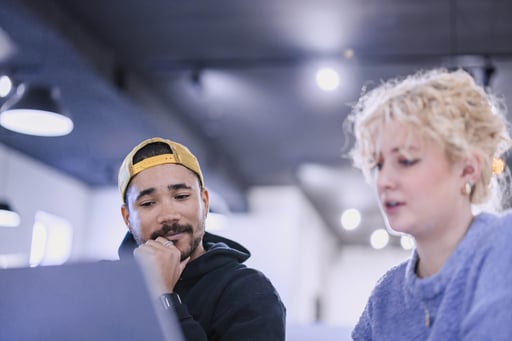 Interested in becoming a Creative Force partner?
Interested in joining our select partner network or learning more about our partnership opportunities? Get in touch to and learn more about how a collaboration can benefit your clients.
Become a Partner