Creative production can become an adventure in organization. Taking physical samples and creating digital assets is a complex process, and it's not uncommon for items and information to go missing. For you to have a comprehensive understanding of creative production, and for your team to have up-to-date information on performance, you need a production dashboard that's customized to your operations.
The team at Creative Force believes that a production-management platform needs to be adaptable to each unique studio use case, while able to provide basic tools and data a team needs to make decisions.
Production View is a culmination of this philosophy and real-world user feedback over months of testing. It's a high-level overview of production status that can be filtered, customized, sorted, arranged, and ultimately saved into views easily accessed with one click.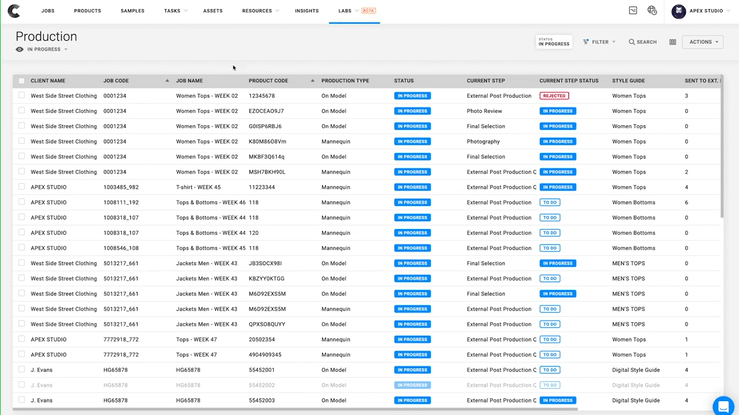 You have control over these views and can save as many as your team needs. This makes it easy to run reports in advance of meetings.
Because Creative Force is updated in real time as production occurs, reporting is always complete and timely.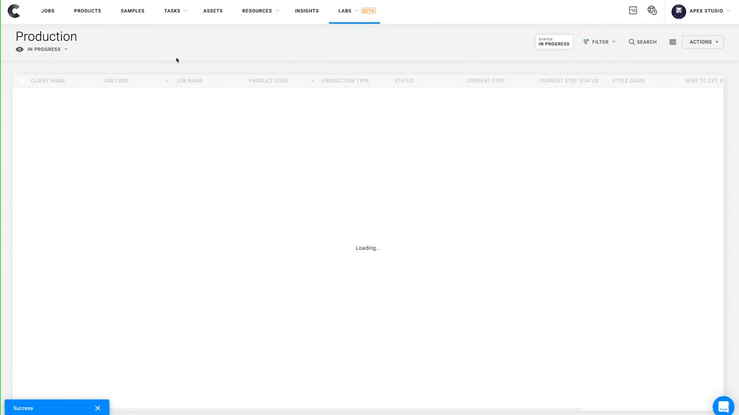 Production View is just one way that Creative Force leverages its real-time production data and helps make your teams more efficient and informed.