The Team Behind Our New End-to-End Video Management Solution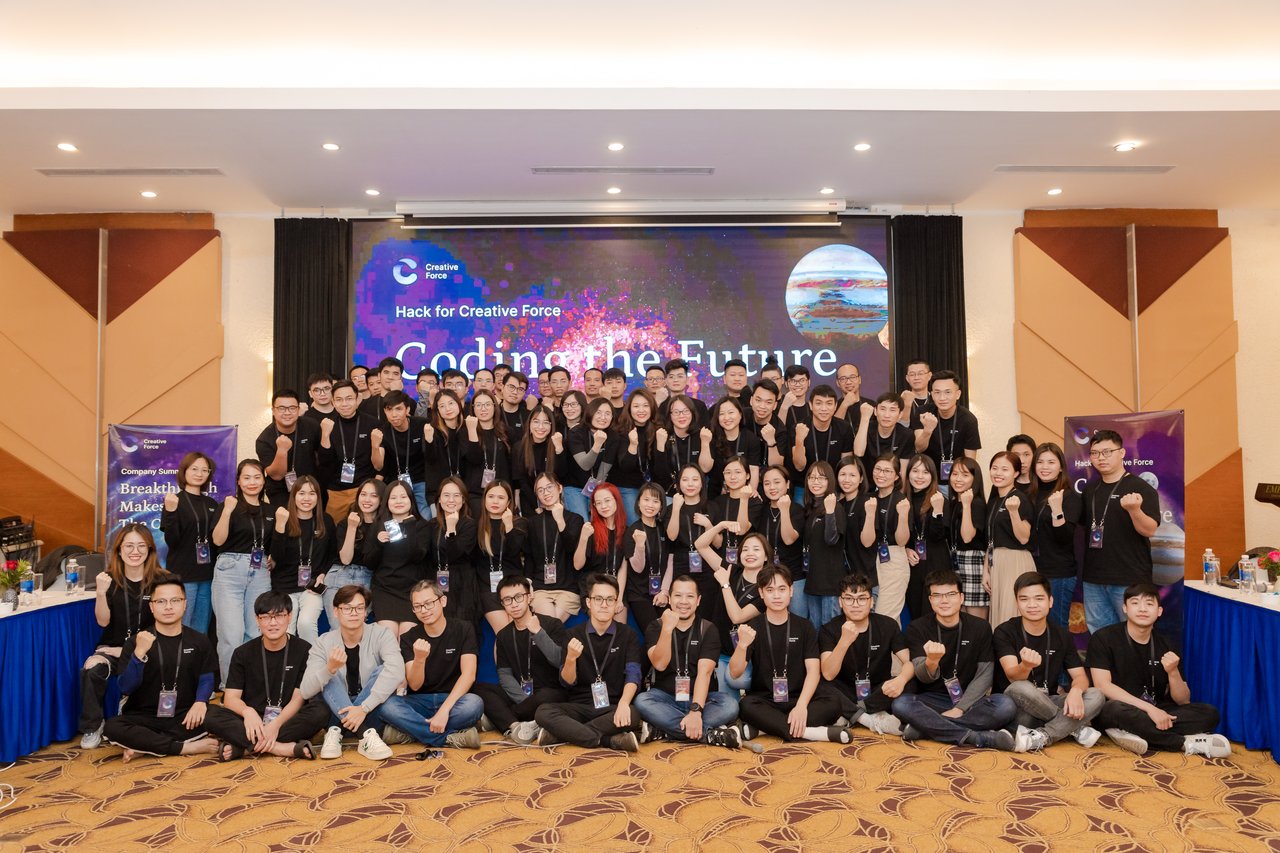 If you haven't already, check out our detailed post on Creative Force's end-to-end video management features. Now let's dive into the team behind the software: The people of Creative Force.
Introduction
We're a SaaS company, but behind all those 1's and 0's is a close-knit group of people found in multiple locations around the world. Below we'll give you a bit of technical knowledge about the process and even more about the people who make Creative Force tick.

How Did We Get Here?
The undertaking to bring video to Creative Force meant more than just adding video functionality.
While the discussion has been on the table for years, the undertaking to actually make it a reality is huge. Unlike photography, video has a lot more moving pieces, literally. Not to mention the review process for video requires an entirely new way of notating because of those moving pieces. And outside of the actual logistics, you have to also take into account the needs of studios that are currently using Creative Force (or want to specifically for video).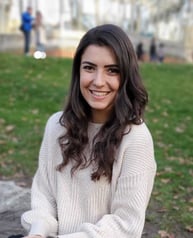 Shanna Chamorro, our Lead Product Manager, started video discovery near the end of 2021. Then, at the beginning of 2022, we released our first version of Cloud Video. With this first software, users could add video to their workflow. This didn't include editing, file selection, post, or review, but it made video visible on the platform. It was one step closer to the full production pipeline that is available today.
That being said, the team knew that building a solid user experience would be something that couldn't be done in a vacuum. They listened, analyzed, conceptualized, tested, learned, iterated, listened, analyzed, conceptualized, tested, learned, iter... you get it. There were countless user interviews and they identified trends that wouldn't just be good solutions, but truly relevant solutions to users.
In short, before building, they knew exactly what the video teams wanted out of a platform. Then, at the end of Q3 2022 we released the full add-on for Cloud Video. With this release, users could manage video requests, organize samples, create style guides, and define workflows before ever hitting record.
Incredibly, users were then able to review from anywhere with full access to contextual instructions and production data in the cloud.
"Video was new business to us, so we had to spend time working closely with Shanna to understand what our customers needed. Besides that, there were some technical challenges such as the file size of video being much larger than images. That was a big pressure on data storage and data transfer. The video transcoding, video format, and video codec also needed to be addressed.

Furthermore, we also had some interesting features like markups on video which we hope to be very useful for users. In the backend, we built a good architecture to serve these features. In the front end, it needed a friendly UI and effective UX for users. We are very excited about these challenges and working hard to deliver value to our customers."

- Khanh Dao Minh, Creative Force, Head of Software Development


Who Made this Happen?
As we mentioned above, video had been a project floating around the minds of the team from very early on. Before Shanna was even an employee, she pitched Thomas and Tejs about consulting with Creative Force to include video. Luckily, that pitch session went well and instead of just consulting, she turned it into a full-time opportunity.
"On one hand, their (Creative Force) product quality, ethos, and genuinely caring about the end user's experience were crucial for me. In the past, I've been in the weeds, leading video post-production teams and trudging through the very pain points we ended up scoping to solve.

On the other hand, the founders were engaged with industry trends and wanted to break into the video market, even when most software wasn't. Video is a burgeoning content type across many different platforms, but the ability to produce it in an effective way, at scale, is a huge pain point for teams. Similar to photo - alleviating repetitive, manual, and labor-intensive work for video team members is a huge driver of the product strategy we've built out for this vertical.

Put all this together? Boom. Cut to having the ability and support to lead Creative Force's industry-leading product offering for video production. It was something I had to be a part of."

- Shanna, about joining the Creative Force team
Shanna's partner in crime? Dung Vu. He's an incredible solution architect at our Hanoi office. After the concepts based on the countless customer interviews were written out, Shanna worked directly with Dung to make it happen.
"Shanna and I cooperated very closely to make sure the project brought as much value as possible to the customers. I think the most important point here is that we are using AWS (Amazon Web Services) to process video files. This is a very strong and effective service. It is "standing upon the shoulder of the giant." After using this, we only need to focus on how to manage video files in our workflow."

- Dung Vu, Solution Architect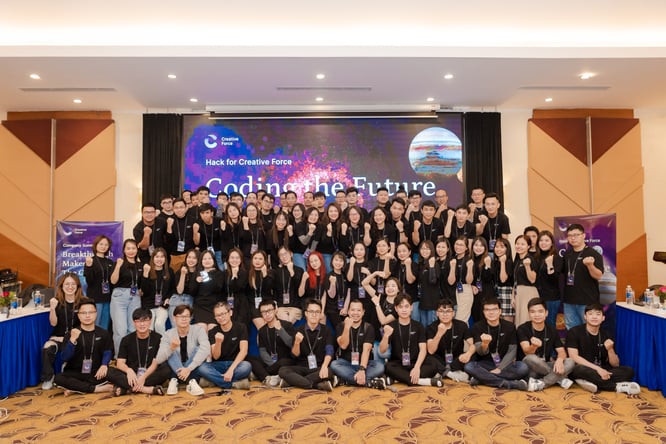 Company Summit 2023 for the Hanoi Office
And last but definitely not least, we want to give a huge thank you and celebrate the 30-person subset of our development team! That's right, THIRTY!
Hoang Thai Hoc
Trinh Vu Tung
Nguyen Thi Van Anh
Dang Tien Long
Nguyen Cong Hau
Ngo Thuy Dung
Cao Thi Hoa
Le Anh Nam
Hoang Duy Truong
Nguyen Minh Hieu
Nguyen Van Linh
Pham Thi Quyen
Do Thi Loc Linh
Vu Ngoc Tan
Hoang Thi Thu Huong

Nguyen Thi Thom
Phan Anh
Pham Xuan Vinh
Ha Trung Hieu
Nguyen Tien Dat
Tran Van Phuong
Vu Thuy Duong
Nguyen Quynh Ngoc
Pham Minh Thinh
Le Thanh Long
Nguyen Phuc Dat
Thinh Van Hieu
Le Thi Ngoc Cham
Vu Bich Ngoc
Nguyen Van Truong
This product is leading the industry by beginning to empower and de-silo both eComm photo AND video teams to produce effectively, efficiently, securely, and at scale. We are making huge strides toward this for the entire industry and couldn't do it without the people above.

Where We Are Today
The Cloud Video add-on is available NOW and will continue to be updated and expanded throughout 2023 (read more on that below). We've also released a Creative Force Academy class that provides a complete end-to-end walk-through of eCommerce video production using Creative Force, across 23 lessons. Talk about thorough!
In the course, we walk you through the Cloud Video module end-to-end, including:
Setting up your external post-production vendor via FTP

Configuring your presets

Enabling your users with the right skills and permissions for videography

Setting up your workflows to handle your video production

Configuring your style guides to ensure you produce the exact video content that is required

How to make video selections in Kelvin

How to handle final selection

How to execute photo review

How external post-production is handle

How external post-production QC is handled

How video assets are delivered from Creative Force to their final destination
While in no way is the course above required, we pride ourselves on making sure that all of the tools and information our users need are always available to them. We're here to simplify the entire journey of content creation.


In Closing
We're so proud of the software we've built and we're even more proud of the people behind the software. We're so excited to see what comes out of them in the future. If you haven't read the previous piece on the video release, find it here!
Jun 14th 2023
9AM PDT / 12PM EDT / 6PM CET
Maintaining creative consistency is a significant challenge for studios. Learn how Creative Force can help manage your company's visual standards from capture to post-production with smart automations and dynamic style guides.
Jun 14th 2023
9AM PDT / 12PM EDT / 6PM CET
Maintaining creative consistency is a significant challenge for studios. Learn how Creative Force can help manage your company's visual standards from capture to post-production with smart automations and dynamic style guides.