The April Creative Force Employee Spotlight: Shanna Chamorro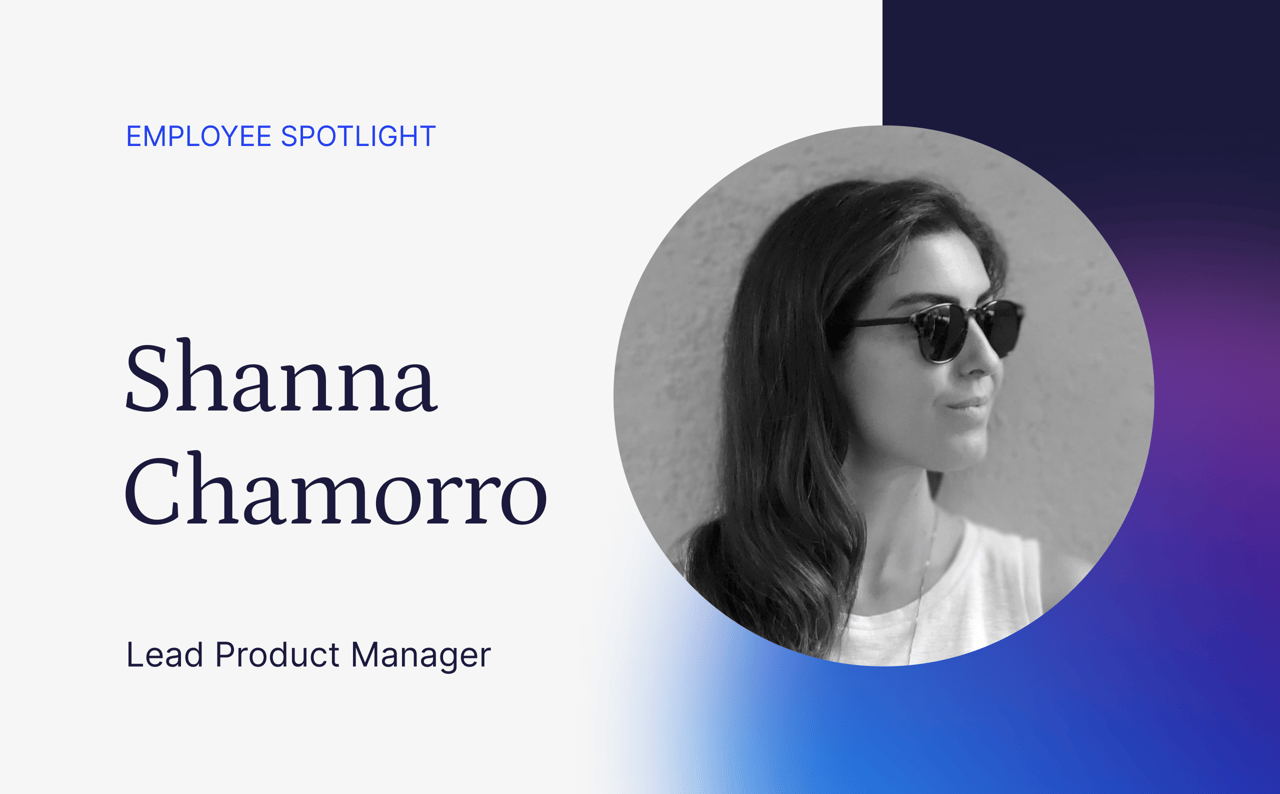 The end of the fourth month of the year can only mean on thing, this month's Employee Spotlight!
This time we travel to the east coast of the US where we find our Lead Product Manager, Shanna Chamorro.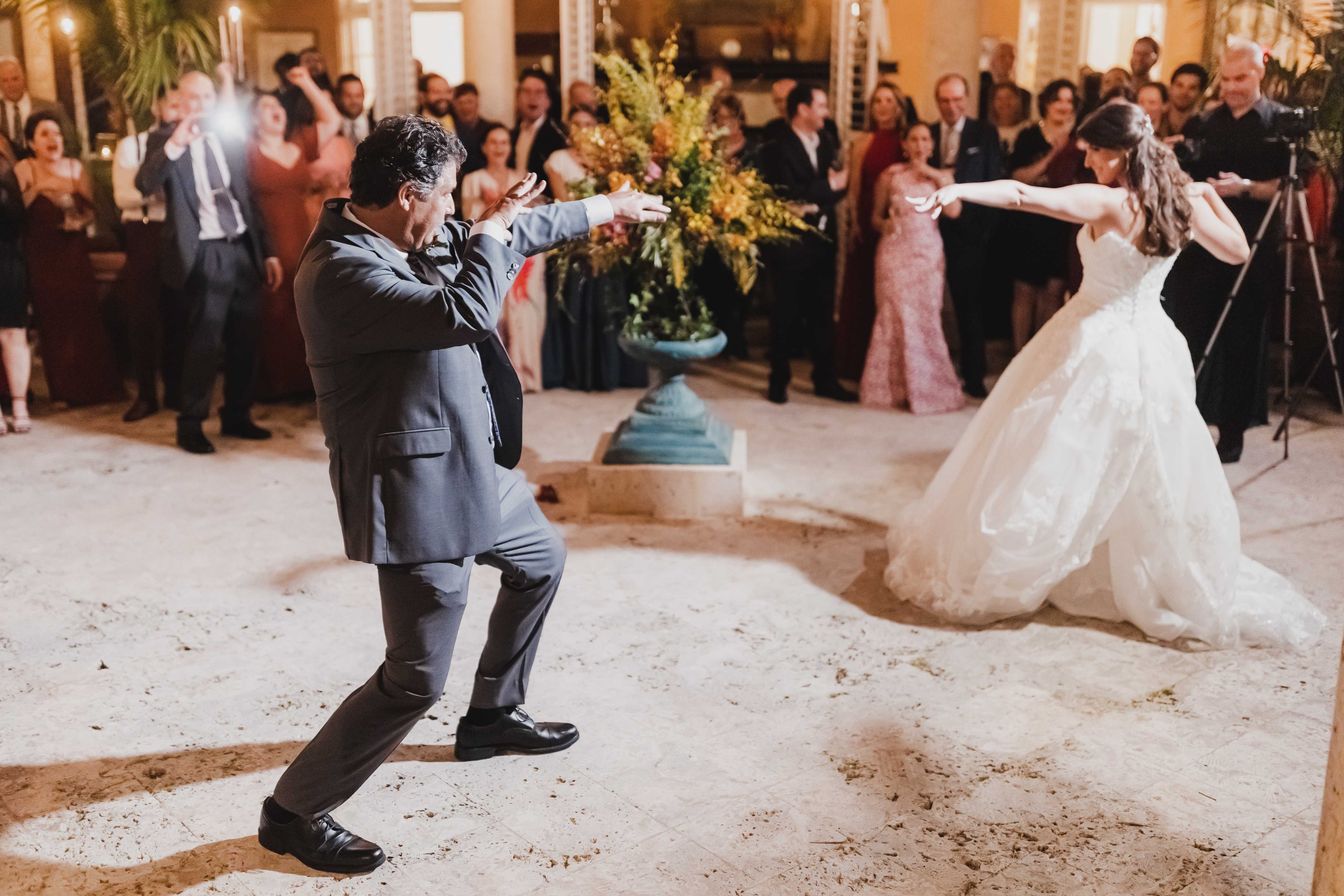 She may have recently gotten married, but that didn't stop her from chatting with us about everything she's involved with inside and outside of Creative Force. Let's jump right in and hear all about it.
CF: Welcome to the April Creative Force Employee Spotlight, Shanna!
Shanna: Thank you! Excited to be here.
Before we chat about anything work-related, congratulations! The pictures from the wedding looked incredible, did I see fire dancers?

Thank you thank you! Lol yes-ish
My heritage is Lebanese and my wife's is Nicaraguan, so we brought in belly dancers to kick off what is usually the height of Latin wedding parties called the "Hora Loca." They did an amazing performance and people haven't stopped talking about it since!
And I know you're a Lead Product Manager, but what does that entail?
In short, I lead both the strategic direction and tactical product development for Video, Editorial, and Review & Collaboration Experience areas of the product topology, as well as coaching Product Managers in their execution and relevant processes. But as far as what I do… primarily I listen, analyze, strategize, conceptualize, test, learn, iterate, again and again. 🚀
Okay, that sounds incredible and like a lot of work. Where do you do it all from?
A lot of last year we lived and worked from different countries and this year we are settled in Miami, Florida, for the near-term - we're soaking in the sunshine and being super grateful to live by friends, family, and the ocean.
That's gotta be a great backdrop while you're listening, analyzing, strategizing, and conceptualizing. How long have you been with Creative Force?

2 years in June!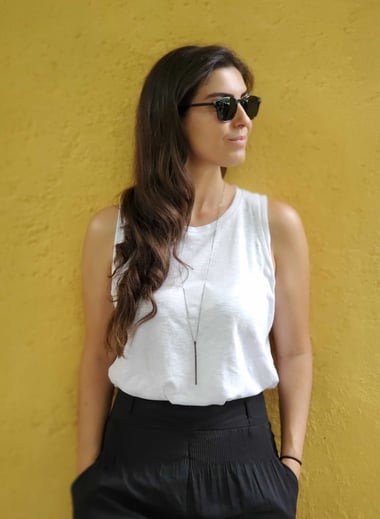 This may be a hard one after 2 years, but what first drew you to Creative Force?

When I first came across Creative Force, it seemed to not only be a solid product with a genuine importance placed on the end users' needs and experience, but the company was also innovating in a clever and astute area. I was super intrigued that their CPO was on a demo call asking discovery questions about video production. 👀
To be honest, I didn't know all the nitty gritty features or fully comprehend exactly how Creative Force worked, but that didn't matter - I saw the potential and knew my experience could help bring about some great things.
Now that you've been here for a bit, what's your favorite part?

I love a good collaboration session. And what's great is that this happens across all sorts of connection points within Product & Creative Force- UI/UX, technical/logic with dev, diagnosing and exploring problem spaces from all sorts of different perspectives, roles, etc. There's something really stellar when different minds come together on a common topic and you get in a good brainstorming groove. Like when all the lightbulbs start to go off and you realize that you're making the right type of progress. It isn't about finding a solution in that moment, but clearing up unknowns, exploring different approaches, and finding the 'aha' moments that connect the dots.
Nothing better! Is there a favorite project you've worked on so far?

It's hard to choose one! But I'd say adding video production to our end-to-end workflow system - it was an entirely unprecedented media type for us and is a big part of my industry background. This is super nerdy, but I can't tell you how excited I was when I ran my first video workunit through an entire workflow (including post and QC markup!!) I think for me it signals an amazing accomplishment for both our team and the industry and opens the door for exciting opportunities on the horizon.

Speaking of exciting opportunities on the horizon, what are you most excited about in the future?
Continuing to make strategic impacts and deliver value that is most relevant for our customers! For instance, this past quarter my SA partner and I have been leading the development of some amazing and powerful review and collaboration capabilities based on clear customer needs. I'm so proud of the leaps and bounds we are taking. We actually tease a little information about this at the end of our editorial webinar, before the Q&A.
But wait, there's more! On the video side - an Adobe Premiere integration and continuing to iterate on the video production pipeline is very exciting and on the horizon for us as well.
On a personal note, I might be most excited for more chances to sit and enjoy Vietnamese coffee :)
The stronger the coffee, the better. What do you do outside of work?

Discovering and jamming out to good new music is a massive pastime of mine, so any time I hear about a good concert - that's where you'll find me. :) I'm usually the one instigating a spur of the moment trip out to a new city to go see an awesome artist or band.

That's music to our ears *ba dum tssss* What else are you doing outside of work?

This is kind of silly, but last year my wife and I took a whole bunch of polaroids throughout our 'year of travel'. We went to ~10 countries together and took a couple polaroids in each place. Recently, we made a whole framed wall piece of all the shots and it just purely brings me joy :)

Awwww, that's so cool. Imagine what it could look like in 5-10 years! It sounds like you are non-stop busy inside and outside of work. Do you have any other side hustles?

In the past I've done a lot of art shows & gallery exhibitions with my brand Optical Escapes (video).
One of my best friends is a cinematographer and he even made a video portrait about me as a photographer/artist.
These days I'm more on the collaborating side and conceptualizing different pieces with him. :)
Like I said... non-stop busy. Thank you for making time to join us today!
Thank you!
***
Keep an eye out for the May Employee Spotlight where we chat it up with another incredible Creative Force employee!
Jun 14th 2023
9AM PDT / 12PM EDT / 6PM CET
Maintaining creative consistency is a significant challenge for studios. Learn how Creative Force can help manage your company's visual standards from capture to post-production with smart automations and dynamic style guides.
Jun 14th 2023
9AM PDT / 12PM EDT / 6PM CET
Maintaining creative consistency is a significant challenge for studios. Learn how Creative Force can help manage your company's visual standards from capture to post-production with smart automations and dynamic style guides.