With Creative Force, it's important to make sure the data going into the system is accurate. On our end, we do this with API integrations and the use of data sources, but sometimes you, the user, need to update information at any stage of your project.
That's why product check-in within Creative Force gives you several workflows to support the many different scenarios that come up mid-project.
Check in Your Product from the Start
This one is fairly obvious. If you don't need to print a label, review information, or update a property, this is the check-in flow for you.
In that case, here's the flow: check in the project. Easy as can be.
Enter Your Label Printing
You can also check in through a printed barcode label. In some studios, the use of barcode labels is preferred or even mandated, so this may be the check-in process for you.
With this flow, upon check-in you simply print a customized, item-specific barcode made by Creative Force.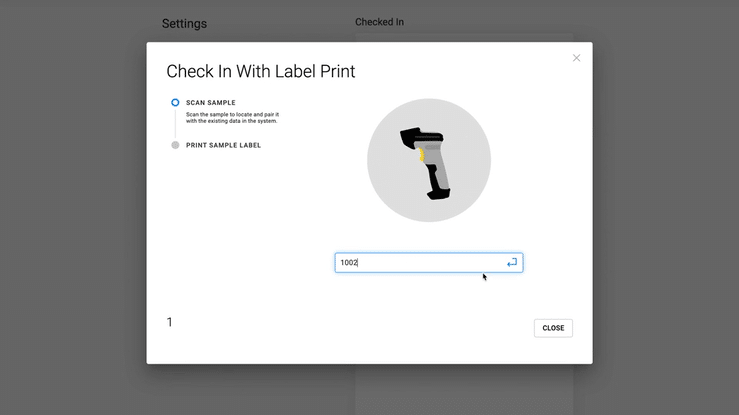 Populate Customizable Data Properties
Need to view a customizable set of properties for your product? Check in using Data Review. Select which properties you want to see and the order in which they're displayed.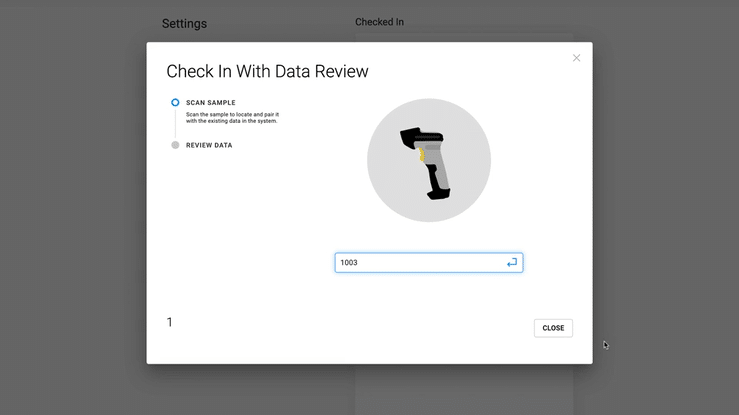 Remain Current with Property Updates
Do you already know that there's a property of product data that needs to be updated in Creative Force? Check in with Property Update to maintain up-to-date information.
Address several items at once. Property Update changes apply to every subsequent product you check in until you change it.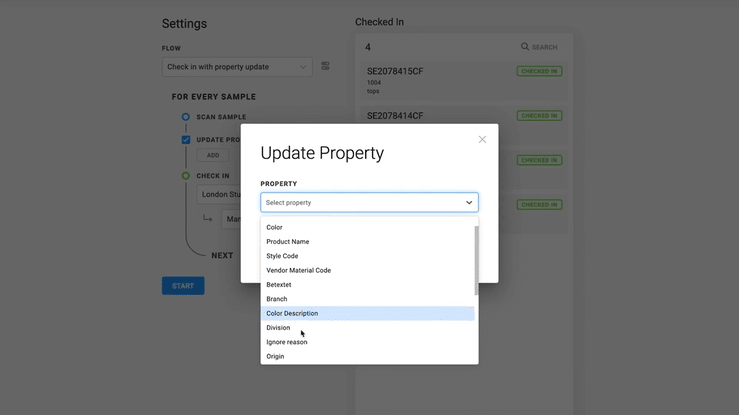 Combine Approaches
Need to update information but also want a printed label? There's a setting for that. The Label Print & Property Update function combines the two flows into one simple step.
More Flows Grow as Creatives Force Meets Users' Needs
Creative Force is always in contact with customers, learning more about their needs and adapting the platform to fit them. Expect these check-in flows to expand and improve over time as Creative Force continues to add functions based on community feedback.