A Year in Review: Top 11 Product Highlights of 2022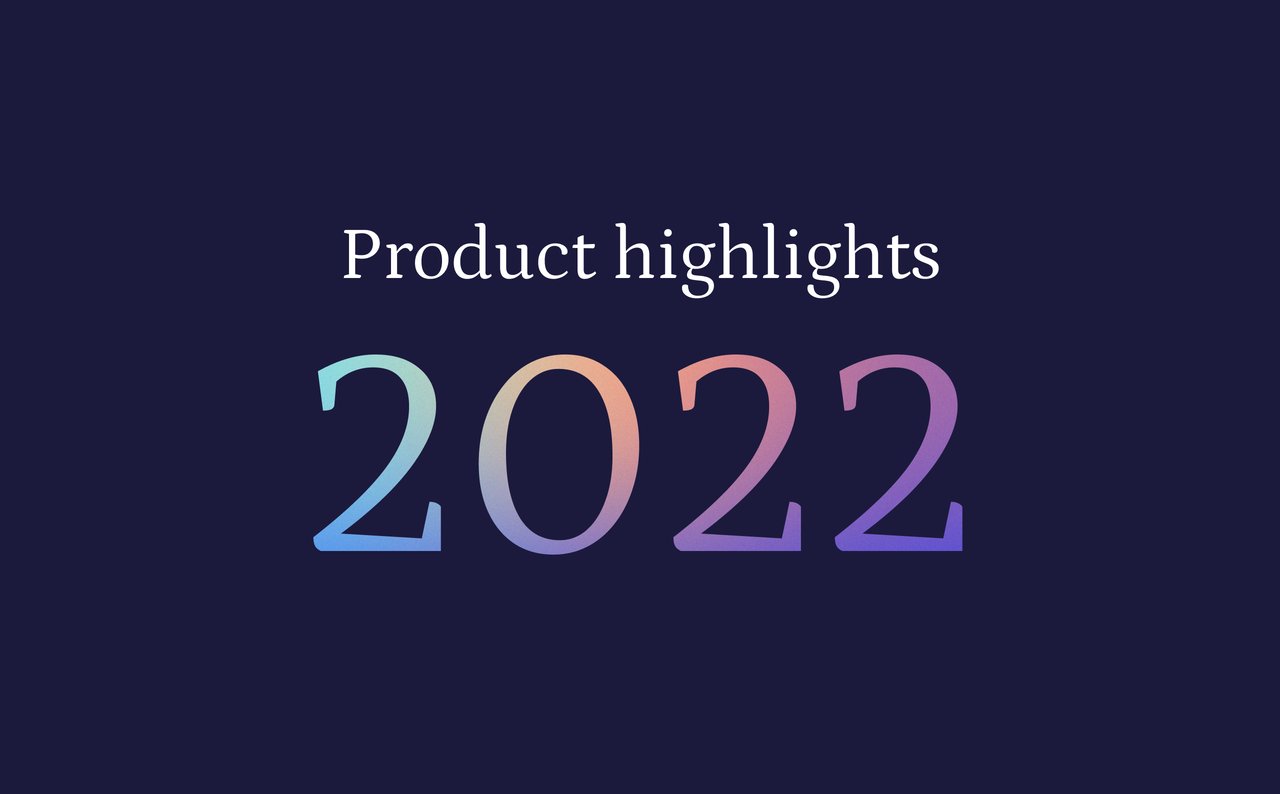 Plus a Look Into the Future
Before we talk about a few of my favorite highlights from 2022, I'd like to wish everyone out there a happy holiday and a wonderful new year from all of us here at Creative Force. We wouldn't be where we are without you.
When I reflect on everything we've done this year, I'm amazed at just how much we've achieved. The list you are about to see is only a fraction of what the team built. We've doubled our dev team, collaborated, and developed features our customers have requested, and we show no signs of slowing down. That being said, I'm extremely excited to see what 2023 brings.
Let's get into it!
Our Top 11 Product Highlights of 2022
1. New Markup Component
When giving instructions for eComm tasks in Kelvin, we've updated the screen for marking up instructions with expanded colors, shapes, and commenting interface (same that we have in Gamma)!
With this, the team on set can provide an enhanced level of clarity to downstream retouchers when communicating instructions for posts from within Kelvin.


2. Hue Refresh with Filters and Saved Views
We've refreshed our post-production application, Hue. Users can filter by a multitude of relevant properties, save filtered views, define the sort order for tasks and easily search the task list.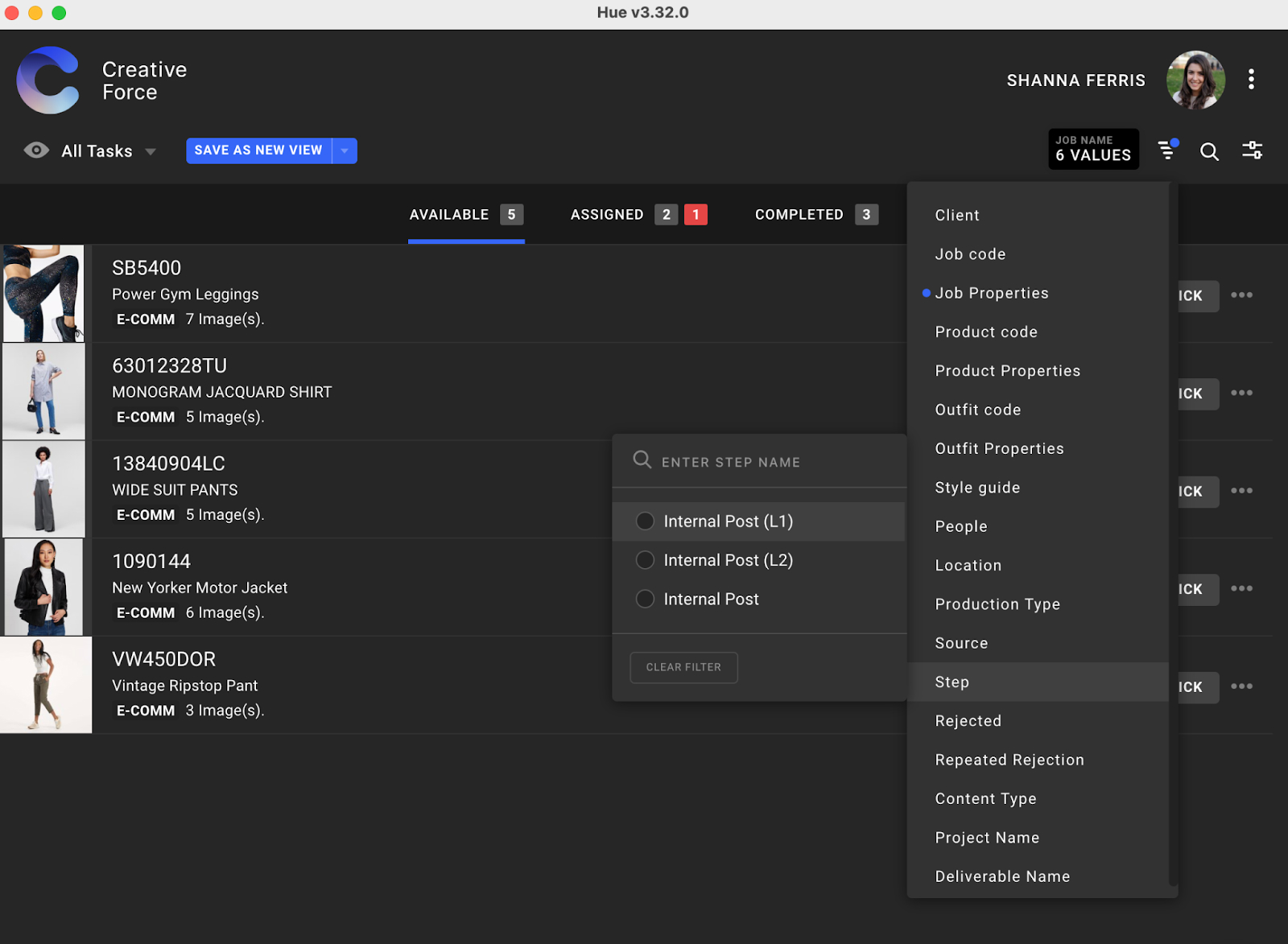 3. Conditional Filters & Better Date Filtering
We've updated our filtering so users can add conditions as part of the filter, using the following operators:
Is empty
Is not empty
Contains
Does not contain
Equal to
Not equal to

We've also added relative filtering options for date properties to our filters, including:
Last (months/days/hours/minutes)
Next (months/days/hours/minutes)
Older than (months/days/hours/minutes)
Exact (months/days/hours/minutes)
4. View Sharing
View sharing was one of our most requested features ever. With it, users can share saved views with team members. Being able to easily share the information ensures that you're on the same page. Users can share views using the following scopes:
Individuals
By Role
Global
5. On-Set Team Editing
This was another highly requested feature! Users can edit existing or populate forgotten team information on set data in Gamma on the screens below:
eComm Production View
eComm Product Flyout > Production Tab (per Production Type)
eComm Assets > Detail Flyout > Production Tab (per Production Type)
Editorial Project Images
Editorial Project Assets & Deliverable Assets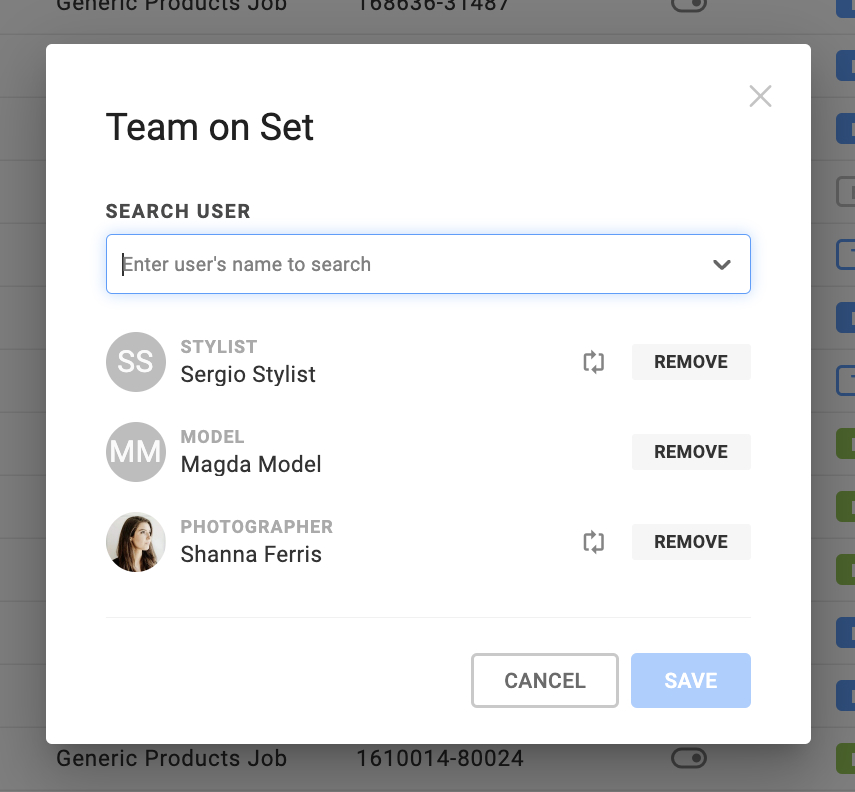 6. Hue UXP
Adobe Photoshop stopped supporting their old panel technology CEP for users on Apple Silicon-based Macs (M1 + M2). Since our Hue panel was built on CEP technology, it meant that users on new macs had to run on an old version of Photoshop (22.2) or emulate it via Rosetta. Neither of which was recommended.
With this update, these workarounds are no longer necessary.



7. EIP Support
This is the first step to allow off set conversion using Capture One. Future features will follow and allow for even more advanced EIP workflows.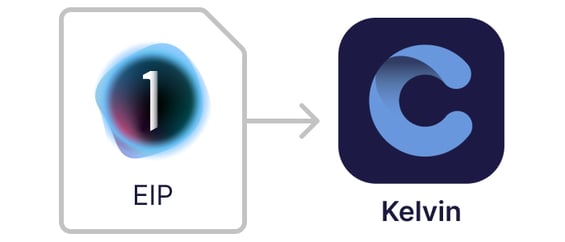 8. Auto-Generate Variants
This is helpful if you create versions for marketplaces with slight variations in the crop, background color, and file format.

9. Conditional Variants
The conditions roll-out has reached preset variants. You can control when and if, a variant is active, based on: data, production situation, or source.


10. Delivery Matrix
Users can route files and create individual delivery options at the style guide level. Simply add multiple delivery options to the workflow and control the routing via the delivery matrix interface.
11. Containers
Sample management is a great piece of Creative Force and Containers have created another layer within it. With it, users can add several products to a "Container" and that entire Container can virtually move to different locations. Tracking multiple products just got even easier.

Tejs' Top 3 Personal Favorites
Property Display & Alerts
We make such a big difference with the way we handle data, but to have the data at hand, the right information, at the right time? That's invaluable.
There are a lot of situations that could benefit from property displays and alerts, but they're extremely hard to manage. Typically users would have needed to put a lot of effort into actually implementing something like this via Slack, email, and so on, so we've come up with a really clean solution that looks good and users can sort, display, and design pretty much their own view there.
Simply put, Creative Force works by leveraging your product data to create smart workflows when and where users need it most.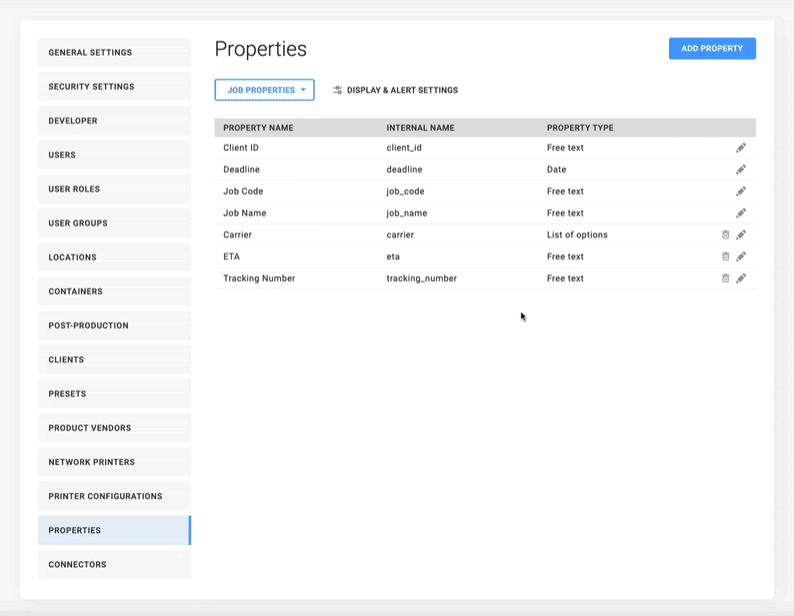 Cloud Video
We've added video capabilities!
First, we initially started out with MP4 support, but we all know that people edit and work with different file types that have higher quality, file size, and resolution. So we needed to support all of that.
We added support for external post-production so we can set up workflows where users do some clips, upload these videos into the platform, and it goes to an external post-production step where someone combines them into a single video and uploads it back into the platform again.
Finally, we launched a frame-by-frame review QC interface so that users can quality control these videos coming in from post, seamlessly.
Read more about our Cloud Video workflow solution for studios here »
Category Trigger Management
We made an update this year where we made it possible to download all triggers and rearrange them in an Excel sheet. Within seconds you could have everything remapped. This was a small but very important quality-of-life update that makes category management much easier for our users. It was so nice for us to get that over the finish line.

Big Goals for 2023!
We're hitting the ground running in 2023. Below you'll find just a few of the areas we're going to focus on next year.
Collaboration: Rounds of Review / Share for Feedback
We saw all these tools during COVID where collaboration was really the thing that made the difference so we're going to add much more collaboration into our platform, especially for editorial, where it's a bigger need.
We're currently working on building a white-labeled interface for feedback. It will allow users to see a simplified, slimmer version of Creative Force, offering fewer tools but giving the ability to send feedback quickly and easily.
Planning
In January a small group of alpha-testers will be testing a planning feature of the program. It will both share out information and include calendar feeds that users can share.
Imagine staff being able to look at any point when they have to work, what's needed, when it's needed, where it's needed, and being able to find it all in one place. There are a lot of opportunities for expansion in this area.

Video Integration with Adobe Premiere
We'll continue building a tighter integration with Adobe Premier. Getting it to a place where we can do something similar to internal post-production for images, having an internal post-production step for video, where instead of Photoshop it's Premiere, and possibly adding a few other tools.

Copywriting
We'll have a copywriting module coming out in '23. We want to cover the entire spectrum, so everything from start to launching a product, we'll help you create that content.

Integrations?
I can't give away any specifics, but we're very excited to be launching some cool new hardware integrations and even more software integrations across DAM, PIM, ECOMM, and AI!
***
Finally, I sat down and discussed a lot of this with Daniel Jester on the Creative Operations Podcast if you'd like to listen to it, here!