All releases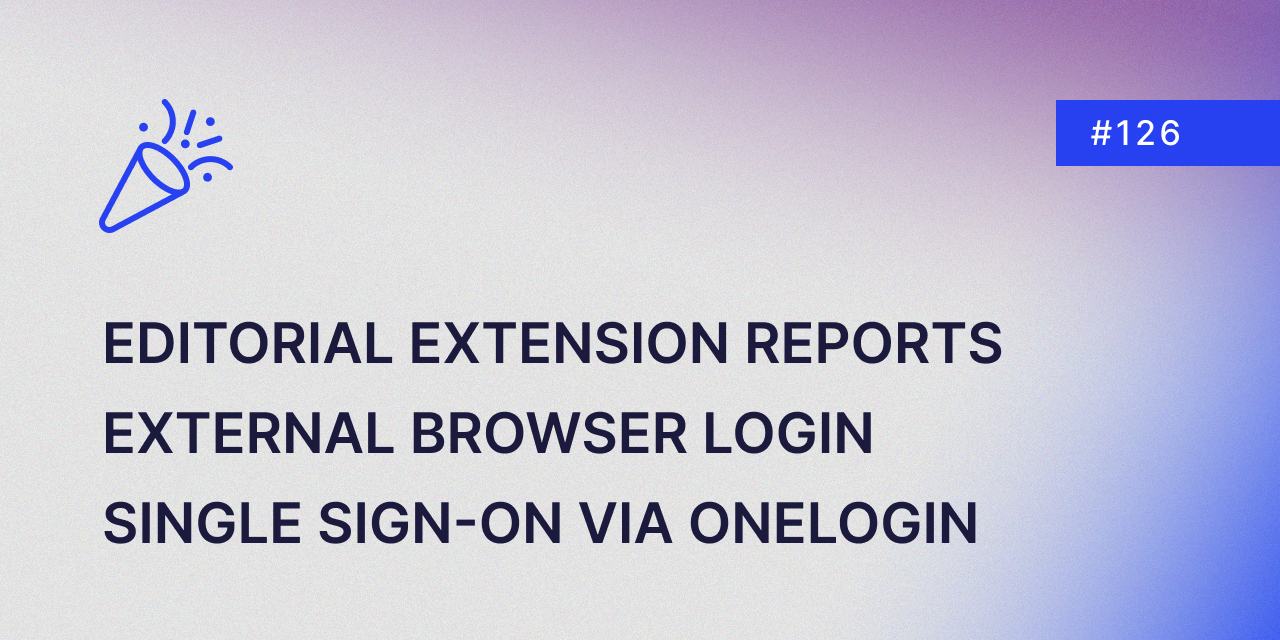 Sprint Release #126
Sprint 126 Release Note: Editorial Extension Reports, Login via External Browsers, Single Sign-On with OneLogin, and more! Happy Sprint Release Day - We're back with some great updates for you! Enjoy the read.
Actionable Data at Your Fingertips: Editorial Extension Reports Now Available in Insights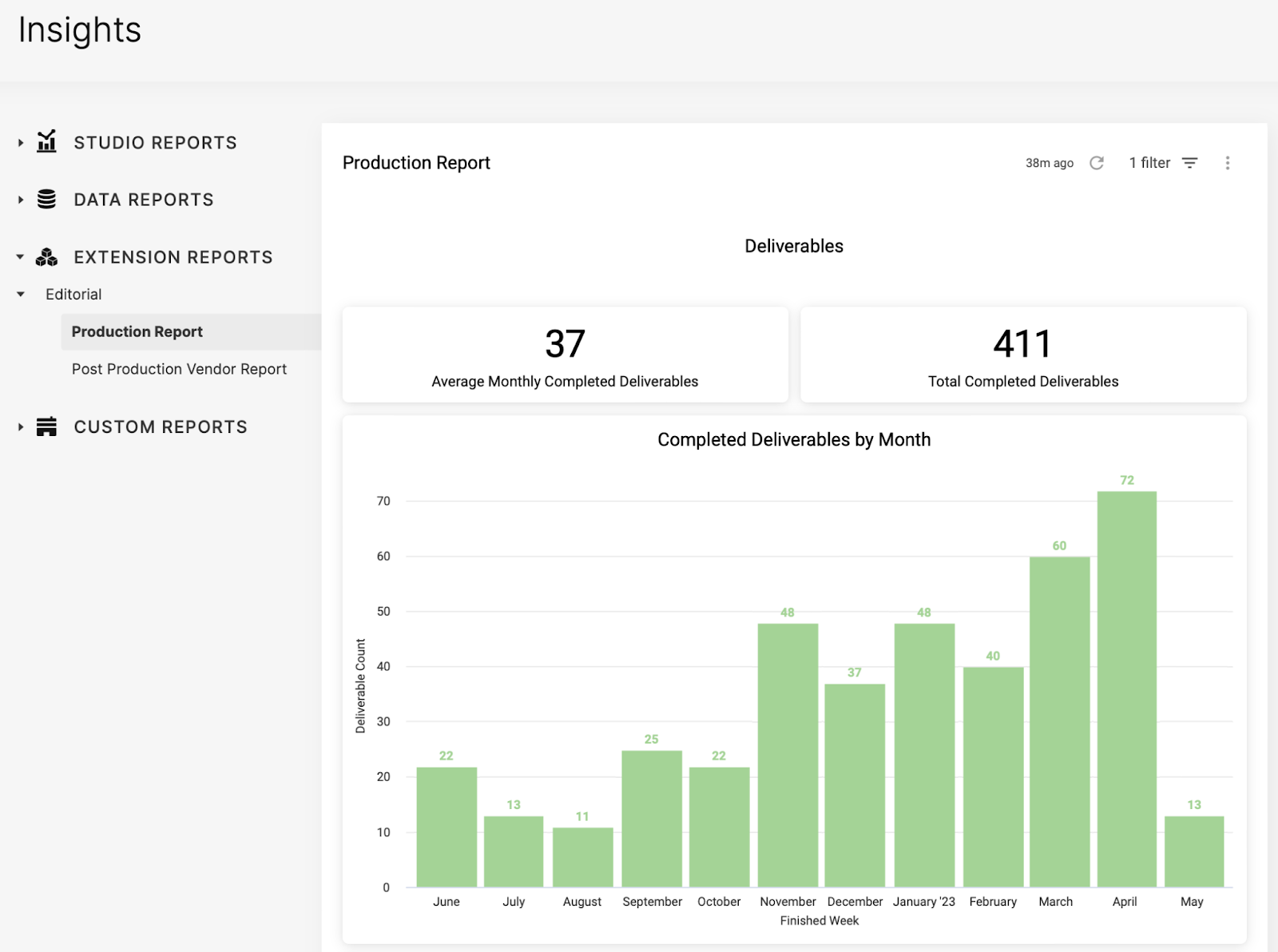 WHAT
We've introduced a new section into the Insights Tab called Extension Reports. These reports are available based on the extensions that are enabled within your Creative Force account.
We're kicking off Extension Reports with two new default reports for Editorial:
Editorial Production Report
Editorial Post Production Vendor Report
WHY
As the ability to handle new content types grows within Creative Force, so does the need for instant and accurate reporting.
Our new Extension Reports will take on the heavy lifting by supplying key production data to all studios with access to Editorial.
Secure and Simple: Kelvin and Hue Transition to External Browser Login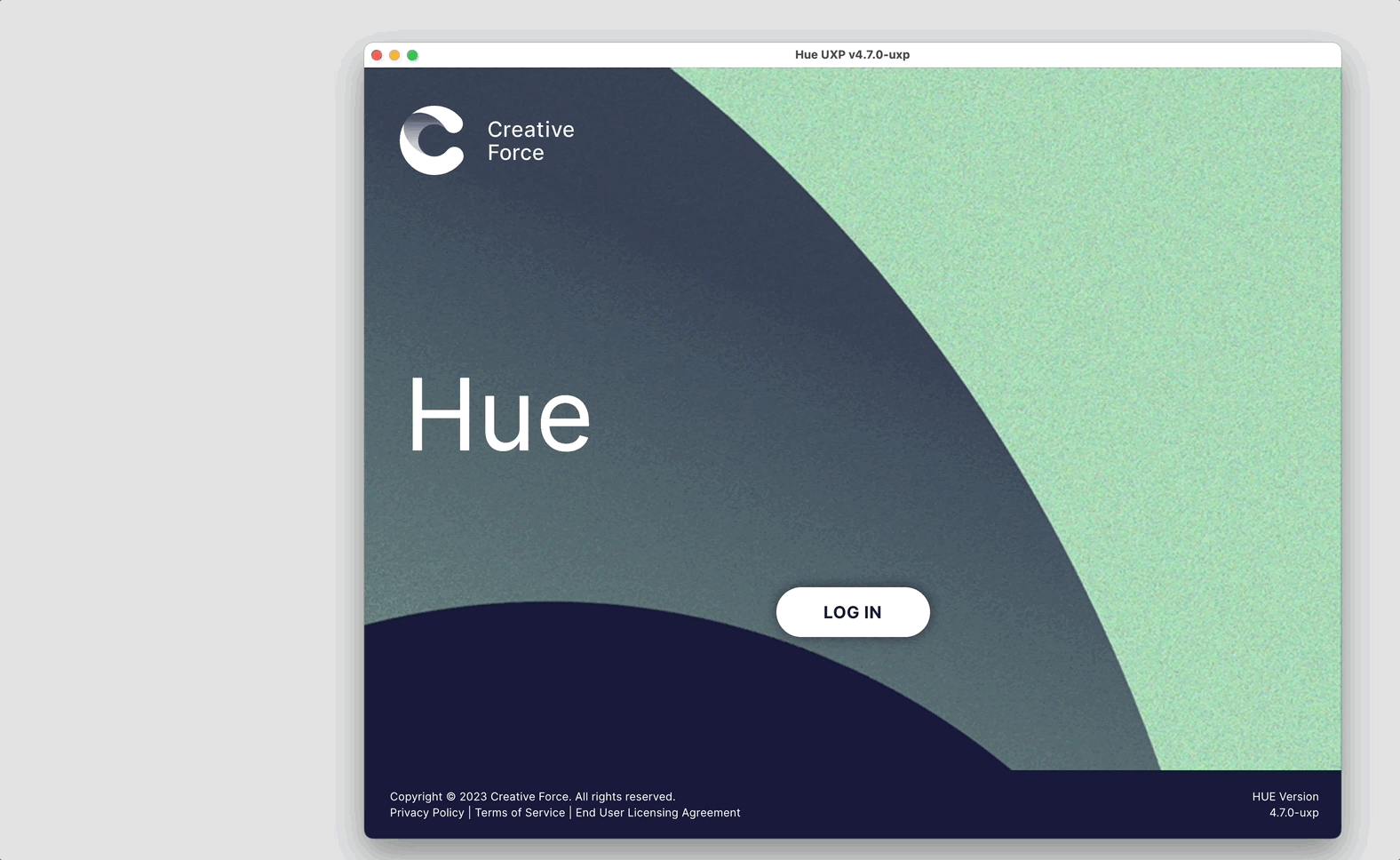 WHAT
When clicking 'Login' in both Kelvin and Hue, the team members will be prompted to a login page within their default web browser. From there, the user can login using either their Creative Force credentials or by using Single Sign-On.
WHY
Logging directly into Kelvin and Hue through the app presents drawbacks for some studios who may be using SSO, have certain network constraints, or who have more stringent security protocols in place regarding authentication.
This new login method remains quick and easy while bringing Creative Force in line with other industry-leading apps that use a default browser for authentication.
For more information, please refer to our Help Article on Login via External Browsers.
OneLogin Joins the List of Supported SSO Providers
WHAT
Studios using OneLogin can now reap the benefits of Single Sign-On when accessing Creative Force. Instructions on how to set this up can be found in our Help Center article: Setup SAML SSO on Onelogin.
WHY
Security is important to us and to our customers - we are committed to evolving and expanding our connections to new best-in-class providers.
Other Improvements
Asset Delivery Options: When using Amazon S3 as a delivery option, we will now validate the ExternalId by looking for restricted special characters.
Kelvin Settings: Added Editorial Product and Sample Assignment merge fields for use in Next Capture naming.
Kelvin Settings:

Update

the default Idle Reaction Settings to be less intrusive.
Kelvin Transfer: Improve ability to drag or hotkey images which are still loading a thumbnail.
Table Grids: Slide-In will remain open even after double-clicking on a row.
Table Grids: UI Improvement to remove row highlight when using Esc hotkey to close a slide-in.
Bugs Fixed
API: Authentication issue when using Cloudinary Integration.
API: Workfront not updating when a product is moved into a connected job.
GAMMA: Issue with display order of Video rejection reasons.
GAMMA: No warning when Editorial workflow is using a deleted Post Production vendor.
GAMMA: Products on outdated Style Guide

version

showing inaccurate assigned Workflow.
HUE: Unable to load thumbnail of first asset in Hue Photoshop panel.
KELVIN: Slow loading speed of EIP files in Kelvin.