All releases
Sprint Release #49
Sprint 49 Release Note: Launch of 'Tasks' Kanban View, Update Product Data, and Import Wardrobe Products for Outfit Creation.
Hi there
We have launched some great updates to Creative Force and are happy to share the release notes with you!
Cheers
Tejs and the product team
GAMMA
New Task Kanbans in LABS
We have added additional task kanbans to the LABS section of Creative Force.
The Final selection, Internal post QC and External post QC task lists are now also equipped with the 'search and filter' functionality, which you'll recognise from the Assets feature, such as:
Powerful and fast free-text search
Predefined production and product filters
Customisable private views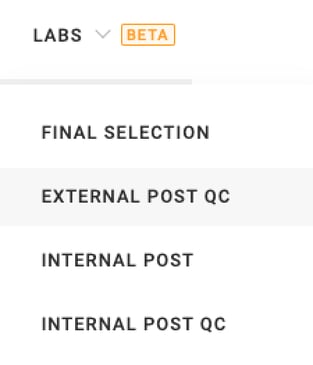 Updated Check-in Flow 'with data review'
We have added a further feature to the check-in with data review flow. Via the check-in flow settings, the user can now select which properties will be displayed in the review modal and define the order in which they are displayed. We have also added the option to display and edit the Category and Style Guide during the check-in with data review.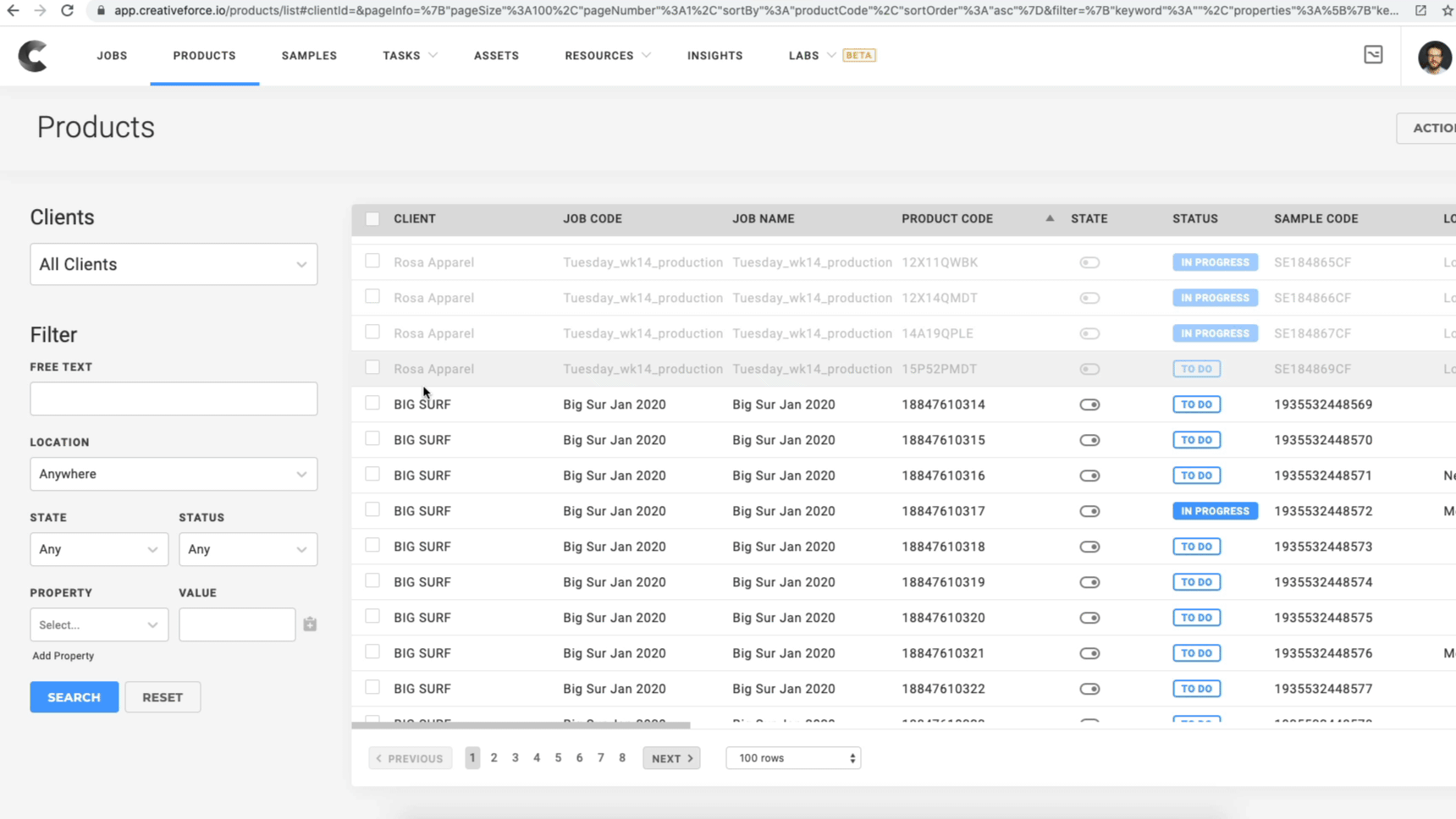 Update Product Data from Data Source
We have deployed new functionality to allow product properties to be updated from the data source. The user can now either manually update the product data for one or more products via the actions menu or select to automatically update all product data whenever the data source is modified.
Automatic Update Setting
Manually Update Product Data

Import Wardrobe Products
It is now possible to import wardrobe products directly to Creative Force. Any product list imported via the styling wardrobe page will automatically become wardrobe products. There is no need to flag the products in the upload file.
Studio Reports
Cycle Time Report
The 'Duration Report' is out of BETA and has been renamed to 'Cycle Time Report (Digital Workflow)'. The dashboard opens with the average cycle time and task count per production step. It is now possible to drill into the data visually: Try clicking on the task count in one of the graphs and choose the new explore 'Show Bar Chart'!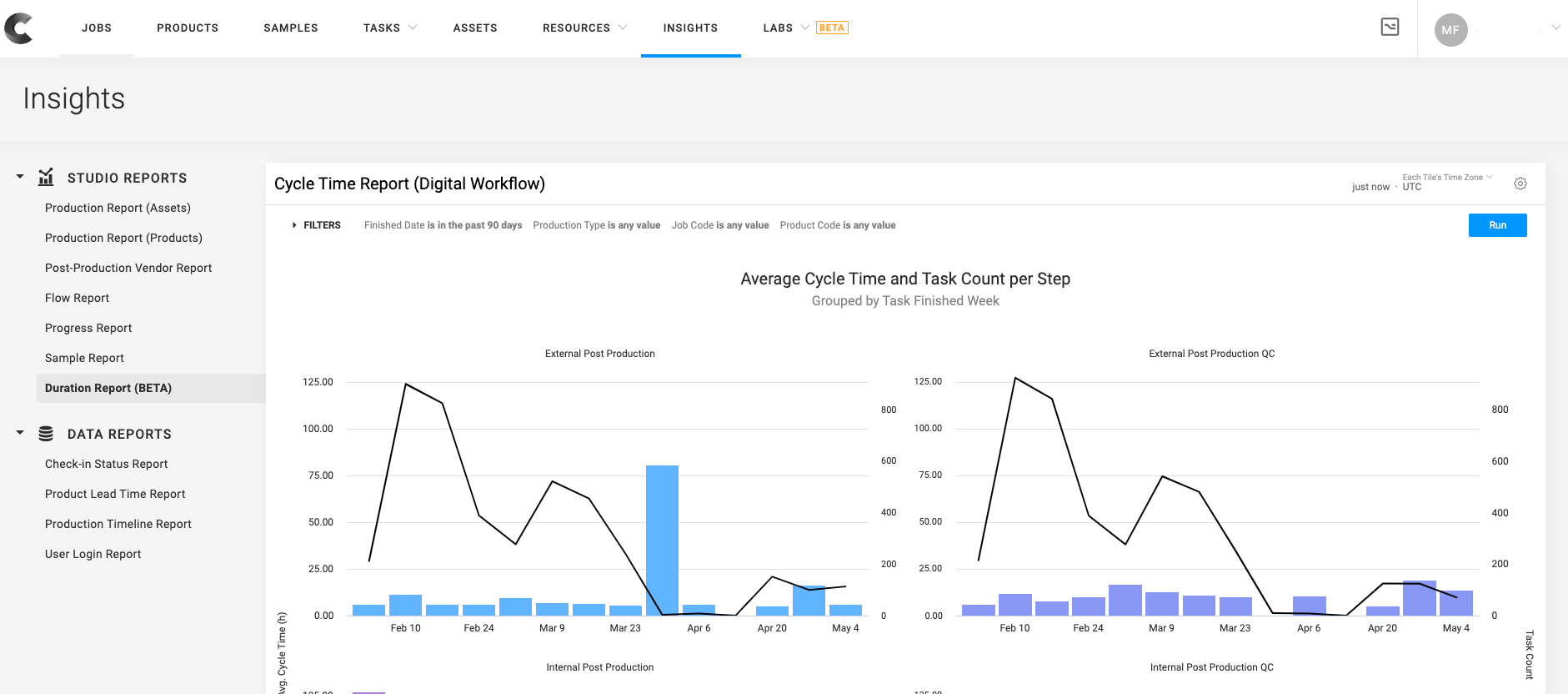 Next, a graph that compares the average cycle time per step across all production types.

Finally, we have a selection of 20 products from your date rage with their cycle time for their digital steps.