All releases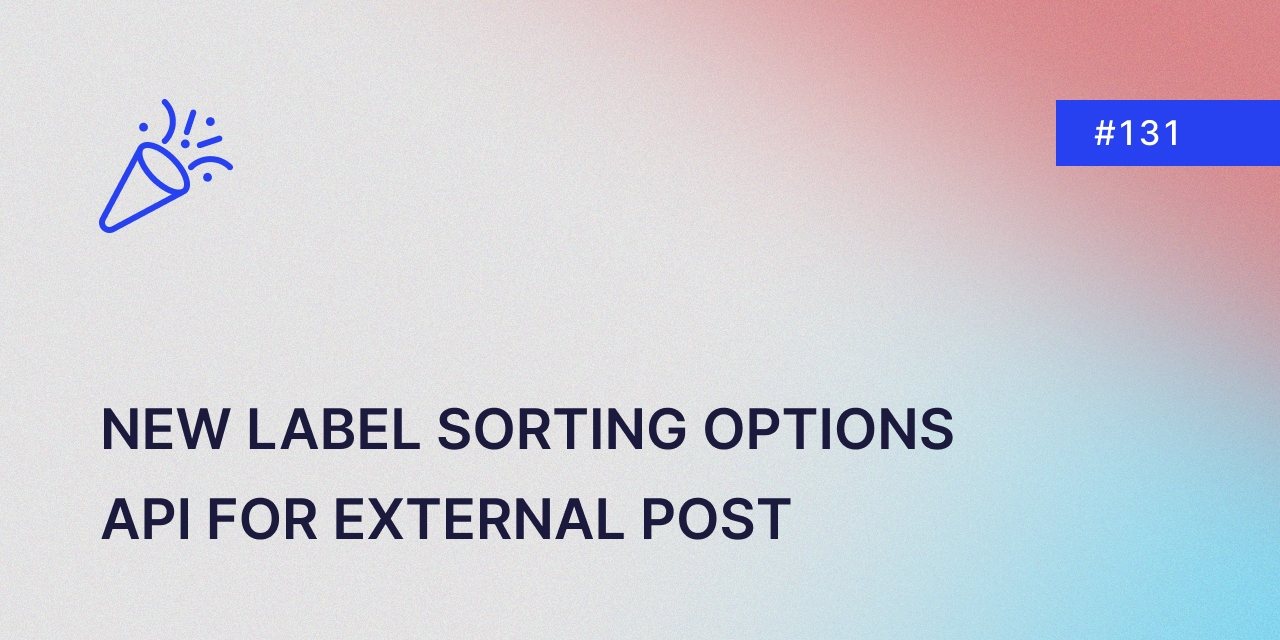 Sprint Release #131
Sprint 131 Release Note: Simplify Label Printing with New Sorting Options, and Streamline External Post-Production with New API-Enabled Options. Happy reading on sprint release day!
Simplify Label Printing with New Sorting Options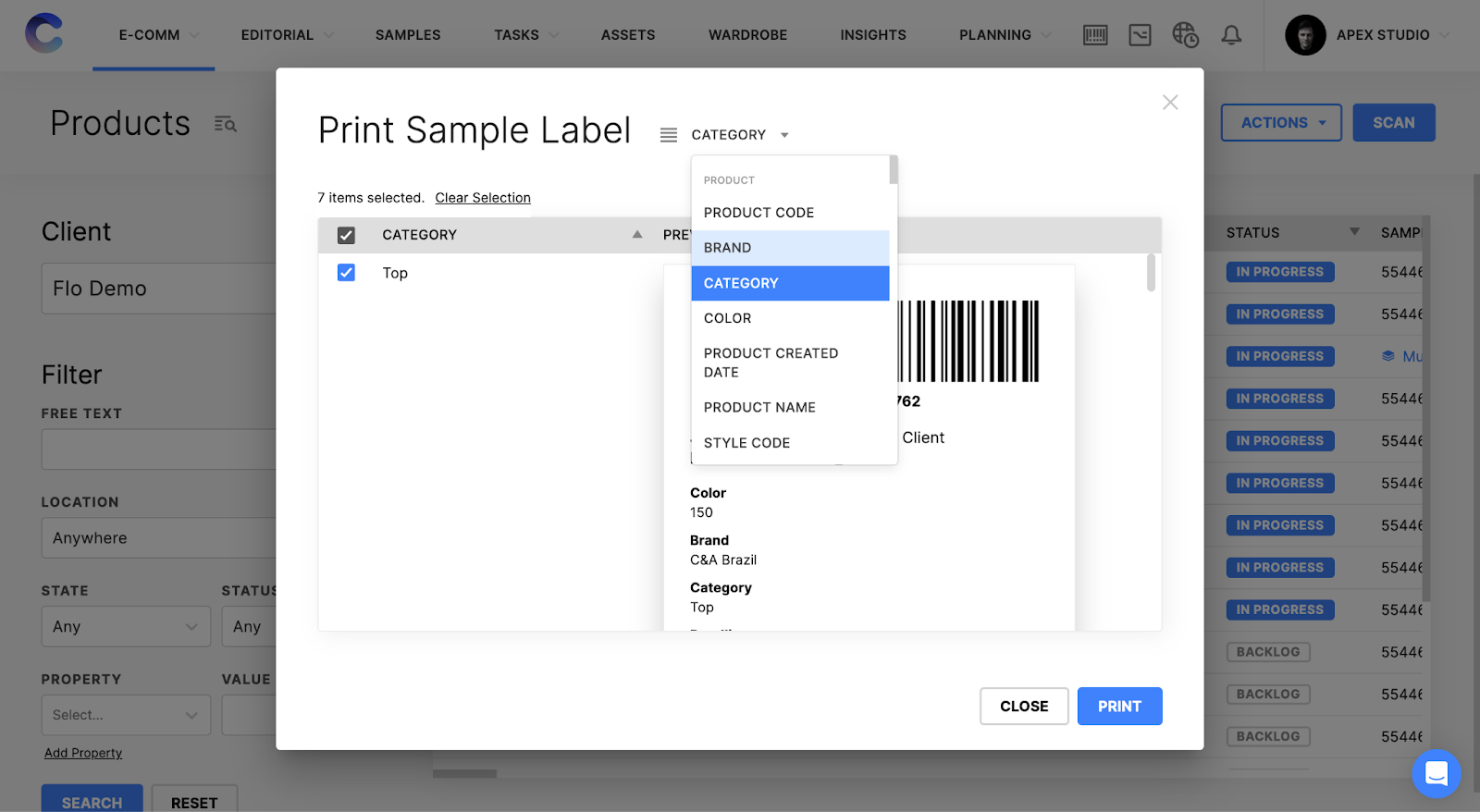 WHAT
Empower users to arrange labels according to their preferences by leveraging product or sample properties. With the added flexibility of sorting in ascending or descending order, users can easily establish a customized printing sequence.
WHY
Users can now achieve their desired label printing order, reducing the need for manual rearrangement after printing. Customizing the order in which labels print streamlines the labeling process, saving time and effort while providing added convenience for users.
Streamline External Post Production with new API-Enabled Options
WHAT
We have introduced API as a new connection type for External Post, allowing you to automate your Post Production process. When creating a new External Post Vendor, you'll find this new option under the list of connection types.
Additionally, this new Post Production method opens up the option to set up webhooks for advanced functionality. Utilize these vendors seamlessly within your workflows, style guides, and editorials. For more information on how to set up an API-enabled External Post Vendor, see our help article linked here.
To learn more about our available External Post API endpoints, please reference our API Documentation.
WHY
API integration provides opportunities for enhanced automation and dynamic webhook setups. Leverage real-time data exchange and synchronization for improved Post Production processes.
Other Improvements
Editorial: Updated the logic to enhance the association between products and samples
Editorial: When sharing for external review, markings preview will display on the image grid for external reviewers
Kelvin Performance: Improved the cleanup data issues related to the metadata folder
Production Table Grid: View task (work unit) properties as columns (can only be updated via API at this time)
Studio Settings: Brandquad option added into Connectors
Studio Settings: New work unit property type available in settings (can only be updated via API at this time)
Style Guides: Style Guide information is cached and can now be retrieved faster
Bugs Fixed
API: Asset Delivery Transfer Error email doesn't contain data table
API: Assets not transferring from External Post FTP
EDITORIAL: Issues with adding Samples and Products by pasting a list in some cases
EDITORIAL: Missing "Select All" on a Project's Product and Sample lists
GAMMA: Assets tab shows 'Loading…' in the Product Code filter, despite available data
GAMMA: Message Center displays the wrong text when editing or deleting Styling Items
GAMMA: Searching in Studio Settings returns no results if keyword contains spaces
HUE: Fixed logout error when browser process is interrupted
KELVIN: Fixed logout error when browser process is interrupted
KELVIN: Missing editorial annotations in some cases