All releases
Sprint Release #101
Sprint 101 Release Note: New Workflow for Additional Rounds of Internal Post Production, Enhanced SSO Permission Control, and Other Improvements.
We are back with another exciting release - this time one day later than usual, as we needed our development team back from a well-earned vacation. They are back, recharged and fired up to deliver more awesome stuff! 🙌
New Post Production Model
We've launched support for a new post-production flow.
Hybrid (External ➞ Internal ➞ Internal)





A typical use case could be when you want to color match images on a separate step after getting them back from external post-production.
SSO Permissions
By default, administrators can now manage the SSO settings on the account. The responsibility can also be handed over via the normal permission system by adding permissions to any role.
Defining the letter case of a delivery path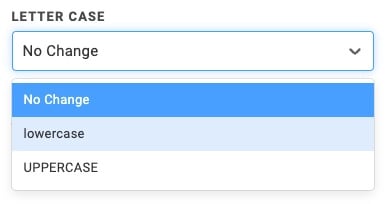 Some systems require a certain case when assets are delivered.
We have added a setting to define the letter case of the delivery path.
Improvements
Better handling when a file exists for delivery to Vendor FTP & Box.com.
Conditional Variants: We now allow for conditions on auto-variants.
Asset naming convention is now kept when changing preset.
"Place" is now called "Sub-location" throughout the system.
Bug Fixes
Fixed: Unable to approve image at Photo Review regarding position condition.
Fixed: Cannot add new samples when updating product from data source.
Fixed: Sample shows as assigned to a container in Production View after being released in Chroma.
Fixed: Images not returning from External Post FTP.
Fixed: Unable to crop in Final Selection and Photo Review full screen.
Fixed: Inability to Duplicate Presets.
Fixed: Space bar does not close out full screen view of asset in Final Selection.
Fixed: Unable to save Style Guide without adding Variant Naming Tokens.
Fixed: Gamma show error message when upload video.
Fixed: Video: "File type not supported" error message when uploading MP4 in final selection in Gamma.
Fixed: Photo Review: Display wrong instruction info (marking).
Fixed: Capture One: Cannot save setting when disable/enable next capture naming.
Fixed: Capture One: Always enable save setting button.
Fixed: Capture One: Cannot back up with unknown scope files.
Fixed: Capture One: Cannot save connection state.