Automated Product Photography Solutions with Orbitvu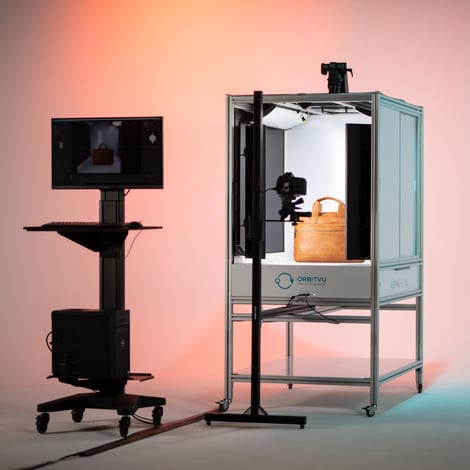 Orbitvu wants to equip its customers with the best photography tools. No functions for the sake of functions—only what's actually useful. That's why they have decided to integrate with Creative Force.
"We looked at most of the leading, if not all of the leading, manufacturers in automated photography equipment. We found that with Orbitvu, they were more software focused than a lot of the other manufacturers on the market. We felt like they had this openness about them that was really going to be able to support our entrepreneurial energy of trying to push and push and push and innovate."
- Danny Effron, Founder & CEO at ShowLabs

What is Orbitvu?
Orbitvu is a technology company that builds innovative imaging solutions for the world of eCommerce. Their range of automated visual content creation devices is employed by hundreds of companies worldwide, who take millions of product and fashion photos, 360° spins, and videos. Orbitvu solutions are designed to help customers bring product photos and videos to the market faster and increase web store conversion rates, all while saving money when compared to traditional content creation methods.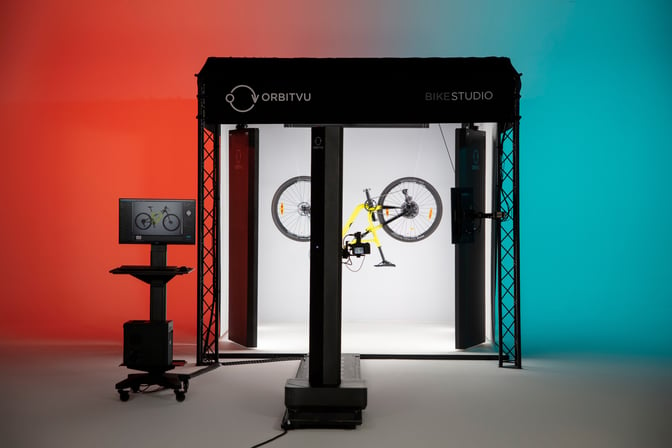 Orbitvu + Creative Force Integration
Now, let's get to what's most important, which is what you'll actually get out of the integration. Content creation for eCommerce is a multi-stage process and you can't really get around that. However, what you can deal with is improving the way your studio gets the job done.
To speed everything up and take human error out of the equation (or at least minimize it), your Orbitvu operators will now be able to work closely with content production managers or graphic designers in a single, coherent environment within Creative Force software.
Creative Force lets you manage the lists of products that need to be photographed, as well as create and choose the right workflows for a given product type. This will allow your team to create product photos that best suit the expectations of your customers.
To sum it up, with the Orbitvu/Creative Force integration, you don't have to choose between product photography automation with Orbitvu devices and automating your workflows. Simply get to generating high volumes of high-quality content!
"The Orbitvu had the best solution for us with the flexibility to take the good picture that we need on our website."
- Anders Strandberg, eCommerce manager at Lampan

The Orbitvu + Creative Force Integration In Action!
You'll see in the video below that our integration allows you to go directly from Image Selection to External Post (retouching, removing the background, etc.) to QC seamlessly. There are no added steps as we're integrated directly into the API.



"We used to take the pictures ourselves, in-house, and it took around 20 minutes for each picture. But today, with Orbitvu, we use about 3 to 5 minutes to get the pictures delivered without any backgrounds that are of good quality."
- Susanne Visholm / Marketing Specialist at Wareco



How Do I Add Creative Force and Orbitvu to My Tech Stack?
Curious how your studio can take full advantage of Orbitvu's product photography automation solutions and smarter workflows with Creative Force management software? Check out their manual on Orbitvu Station and Creative Force integration or visit their website to learn more about Creative Force Orbitvu Connector.
Please note that the integration requires having active Creative Force and Orbitvu Sun accounts and, at the moment, a special version of Orbitvu Station.
Reach out to Orbitvu using the contact information on the right. Or contact the Creative Force partnerships team below.


About Orbitvu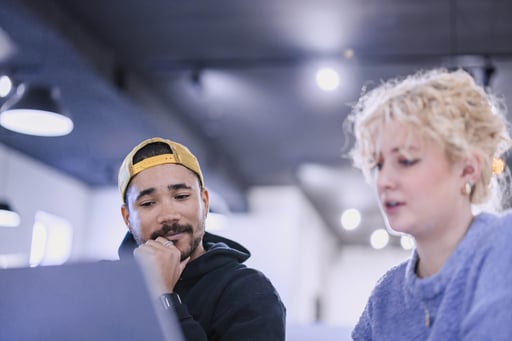 Interested in becoming a Creative Force partner?
Interested in joining our select partner network or learning more about our partnership opportunities? Get in touch to and learn more about how a collaboration can benefit your clients.
Become a Partner