All releases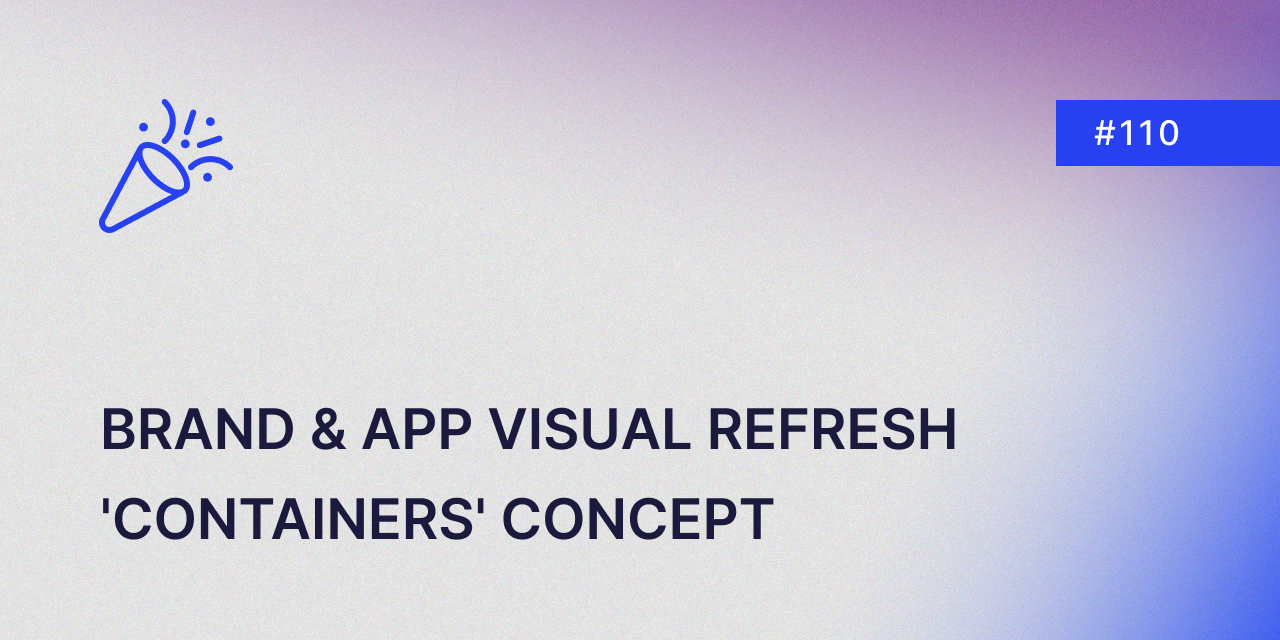 Sprint Release #110
Sprint 110 Release Note: A Brand and App Visual Refresh, Upgrades to the 'Containers' Concept, and Many Other Updates and Improvements. Say hello to the new Creative Force logo and color palette! 🎉

We know that change is never easy, and I personally feel a bit of sadness of saying goodbye to the good old identity. However, 3 years after going live, it's time to tighten up on things to launch a refresh. The good news is that the new logo, in our humble opinion, is freaking awesome, and we hope you grow as fond of it as we have.
In the coming months, we will adjust and roll out changes here and there - some you won't notice, others will be more significant. If we go too far, let us know 😁.
Happy reading on the very special sprint release day! 🎉
Containers Updates
Now that container barcodes are able to be scanned in Gamma with the recent Universal Scanning release, we are continuing to iteratively build out what you can do with all these containers! See below for what is updated in this sprint and with more to come!
Bulk Actions for Container Management
Trying out containers? When you're setting them as an admin in Studio Settings, already you can bulk "add" new containers, but we are closing the loop with what you can efficiently do with those containers afterwards.
In addition to existing actions, you can now multi-select and execute more key bulk actions for the selected containers:
Pro Tip: Reminder to multi-select a bunch of containers all in one go, you can select the first container and then use SHIFT + CLICK when selecting the last container! 😎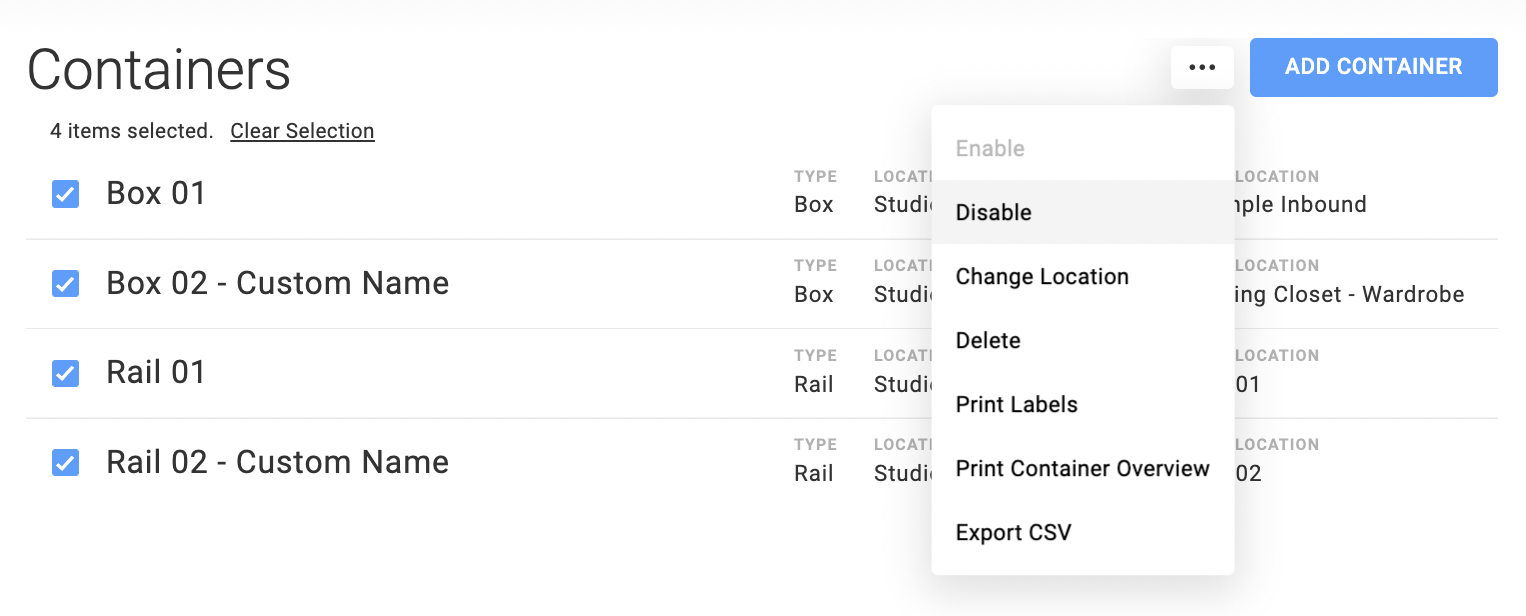 Create and manage your containers in Studio Settings > Containers
Other Improvements
Rate limit for webhook sender.
Internal optimize data source full sync.
Color Reference Update (Aug 2022) - Update logic Process without Color Reference base on Workflow setting "Send color references to external post-production".
Mark-up modal - Improve UX when toggle the HI-RES button.
Bugs Fixed
Fixed: ES Filters: Missing results when scroll to load more.
Fixed: ES Filters: Should not duplicate value when choosing value in a filter node.
Fixed: Printing labels for two jobs despite user only selecting a single one.
Fixed: Incorrect page title when the computer location popup opened.
Fixed: Scan Sample: API call for searching ED barcode for none Editorial studio.
Fixed: Inconsistent selection when changing page or page size on data grid tables.
Fixed: Styling tab showing No Results.
Fixed: Vendor Portal. Could not upload more than 3000 images.
Fixed: Post Production QC: Downloading all assets when performing filter data.
Fixed: Post Production QC: Missing Internal Post steps when adding instructions at the External Post QC step.
Fixed: TIFF thumbnail issue for some alpha channel cases.
Fixed: Wrong time zone value for job properties when importing job.
Fixed: Stuck external post step due to fail transfer to FTP.
Fixed: Missing download event on Post QC.
Fixed: Product Status "Done" after resetting.
Fixed: Submit task: Wrong error message when submit task with Non-selects.
Fixed: Product not imported despite positive response.
Fixed: Error in job import if pool sharing is disabled.
Fixed: Hide color reference after submit.
Fixed: Production types not disabled by the conditional rules.
Fixed: Show default value for VPI Settings with new studio.